Welcome to the Chicago Trends Scoreboard, brought to you by Logical Media Group (and Google Trends, of course)! Based out of the historic River North neighborhood, we hold firm to the belief that we live and work in the greatest city on earth. Therefore, each week we'll dig into the data provided by Google Trends (a free tool!) and social media outlets that outline the topics most frequently searched by Chicagoans that week. We'll also provide any relevant links to content surrounding those topics around the internet that might be of interest to our neighbors around town. We'd love to hear from you about our scoreboard, please contact kevin.hughes@logicalmediagroup.com with any questions or comments.
The Show is coming from Inside of the House
---
The opportunities to enjoy Halloween in Chicago are a plenty, parties and pumpkin patches featuring entertainment both scary and sexy, family friendly or not at all. If you're bored of these more routine avenues of excitement, however, you may want to consider visiting the Masque Macabre at the Strawdog Center in North Center. Billed as "more of a free-range haunted house than traditional play," this interactive theater show allows the audience to interact with the actors and play an actual role in the story. The plot line revolves around young shipping tycoon throwing a stylish party in which, across three different simultaneous storylines, the director creates a "swiss clock of human depravity." The audience can follow along with one story line in one room or bounce back and forth to separate rooms of the party. There will be folks wearing masks (think Eyes Wide Shut, not Jason) and since each of the story lines is based around a piece of work from Edgar Allen Poe, you can be sure that you'll leave completely terrified. The show runs from October 25th-October 31st. Time Out Chicago provides a full preview/review here.


Chicago: The Mega Windy City
---
A new whitepaper from market research firm Euromonitor has outlined six new cities expected the status of "megacity" by 2030, one of those being (you guessed it) Chicago, IL. The report defines megacity as an urbanized area of more than 10 million people that serve as hubs of investment, education, innovation, economic opportunity in their respective countries according to an article from Convene.com about the list. Currently of the 33 cities on the megacity list, only New York, Los Angeles and Mexico City represent North America. The reason for Chicago's recent success and expansion can be contributed to its central location within the United States, and the fact the most businesses headquartered in New York or LA also have offices in Chicago. It's not entirely roses and accolades however, the Euromarket report stresses the need for Chicago to achieve more "smart initiatives" to address the recent struggles with waste management, public transportation, sustainability, energy and housing. Everything may be bigger in Texas, but here in Chicago, we've reached mega status.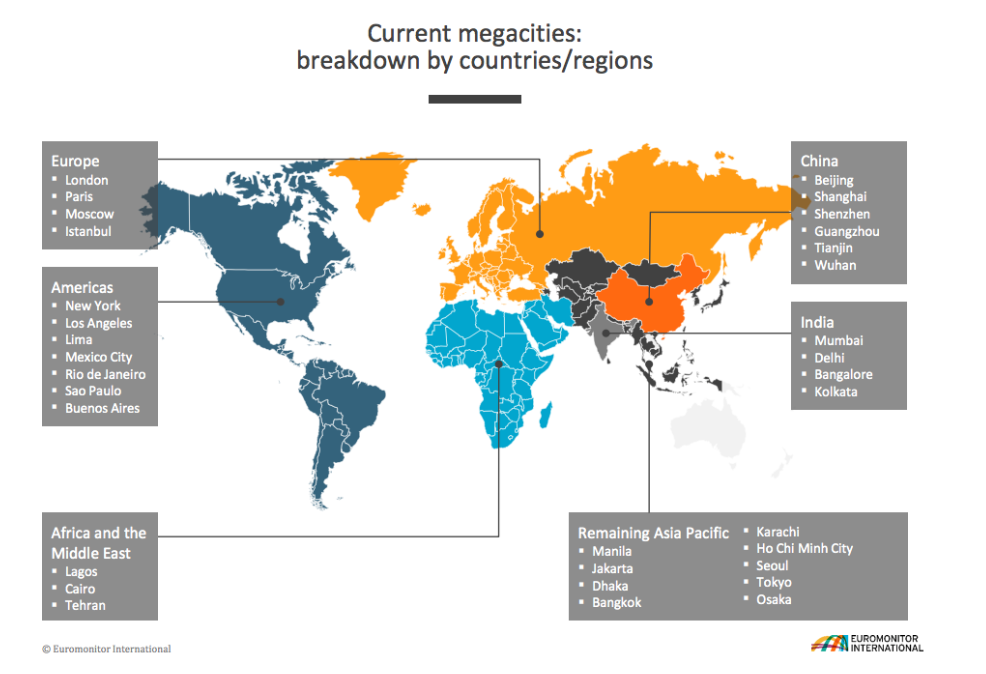 Oh Captain, My Mural
---
Two artists recently collaborated to build on Chicago's already impressive graffiti and street art scene. Dippie & Jerkface, two muralists and artists who specialize in cartoons and detailed close-ups respectively, came together to feature the late Robin Williams on Concord Music Hall. Williams, an icon of both comedy and dramatic film work, took his own life in 2014, and since then has served as a face of the suicide-prevention movement around the nation. The painting depicts Robin's eyes with a look of bemused sternness, a look he used masterfully in Good Will Hunting. Surrounding his face on the mural is a few dozen depictions of another of his famous characters, the Genie from Aladdin. Genie laughs and points at Robin as if to connect himself to the man who gave his famous blue body life, remind Robin that they're both in on the joke. The mural has received a lot of attention around Chicago, with local and visitors going out of their way to stop by the mural for a look. "We miss you Robin," Jerkface wrote on Instagram, followed by a blue heart and genie emoji. Dippie's manager said in an email to the Chicago Sun-Times the artists discussed the project for a few years, but finding the right wall in Chicago and coordinating internationally took time. Once they started painting, it took them 10 days to complete the project.


Kanye West & Politics, Local Edition
---
Clad in his orange hoodie but without the "Make America Great Again" hat he's been a noted fan of recently, polarizing rapper Kanye West stepped to the foreground of the Chicago foreground of a political conversation. This conversation, for once, wasn't all that loud or controversial, in fact he barely spoke at all. Supporting mayoral hopeful Amara Enyia, alongside of Chicago Trends Scoreboard favorite subject Chance the Rapper, Kanye filmed the scene at times for his social media but declined to speak. West did however donate $73,540 to Enyia's campaign, which was bolstered in recent weeks by his and Chance the Rapper's support. "Chance represents someone who has seen what we can do and what we can be as a city," Enyia said to raucous applause- according to an article from the Chicago Sun-Times. "Amara believes that, No. 1, bringing opportunities, bringing job programs, bringing better schooling, bringing better park district programming is integral to a child and eventually a man's growth," Chance said. Ultimate Kanye finished shooting the videos on his phone, leaned against the brick wall behind the podium with his classic disinterested swagger then announced that he "had to bounce" and rolled out. The Chicago mayoral election was certainly interesting enough without Kanye in the mix, but the rappers presence is having an impact on the youth. "My heart is literally exploding," one girl said — on the condition of anonymity, because she cut class at nearby Robeson High School for a glimpse of Chance the Rapper. "He's my idol. He's right there."
That's all for this week's Chicago Trends Scoreboard, we'd love to hear your thoughts or suggestions! Feel free to email kevin.hughes@logicalmediagroup.com.