Marketers, SEO pros, and business owners are reeling over the news that Google released a huge update in late October. Nicknamed BERT, this is the biggest update to Google's algorithm in 5 years. 
Since the Panda and Penguin updates of yore, site owners across the globe have come to fear Google updates. But is the BERT update really something to panic over? 
After poring over Google's new update, our vote is that BERT isn't a burden on business owners at all. It's a valuable extension of Google's capabilities, helping quality content producers rank better in search engines. 
Use this guide to learn everything that we currently know about the BERT update, including how it affects your website. 
What is BERT? 
BERT stands for Bidirectional Encoder Representations from Transformers. That's a fancy way of saying that it's a natural language processing algorithm update. BERT has the ability to:
Understand the context in queries

Conduct better natural language processing

Display better results for queries that could have two meanings
BERT was made public in the fall of 2018, but it wasn't rolled out until October 21, 2019. It started for English-language queries only, but in the coming weeks, it will continue to roll out in other languages. 
Technically speaking, BERT is an algorithm that uses neural networking to help Google understand context. This is especially useful for queries that could have two meanings.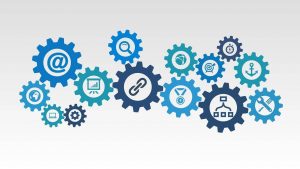 For example, the word "date" could be used for seeing your girlfriend or to refer to a tasty fruit. Before BERT, Google had a lot of difficulty showing relevant search queries for homonyms. Thanks to neural networking with BERT, Google can now recognize patterns and predict the meaning of queries, serving better results to Google users. It also uses a type of AI called natural language processing to help the algorithm understand how humans speak in the real world. 
If you were worried about this algorithm update upending your SEO rank, breathe a sigh of relief. BERT is an update that improves the way Google functions. It isn't out to penalize sites that fail to fall in line with Google policies. 
BERT's goal is to improve Google's ability to understand long-form, conversational queries. Since more and more users are turning to voice search for information, this update is long overdue. It's estimated that BERT will affect 10% of all search queries in the US. While that's still a large number of searches, it isn't going to turn SERPs upside down. 
4 ways BERT may affect your site
Although BERT won't be a game-changer as far as SERPs are concerned, it's still a major leap forward in search engine technology. Since Google is on the bleeding edge of search engine tech, we can expect other search engines to follow its lead. 
But even then, brands should pay attention to the BERT update. Sure, your website won't get penalized under BERT, but if you haven't been following SEO best practices, it will make it more difficult for you to rank highly. Here are 4 ways that BERT can affect your site. 
1. Featured Snippets
Are you trying to snag a featured snippet? Or maybe you've already grabbed a coveted spot at the top of the SERP? Buckle up, because BERT affects featured snippets. 
That's because Google can now understand queries that it couldn't previously. If you weren't ranking for a featured snippet before, you might now that Google can understand queries leading to your site. 
On the same token, you may lose your featured snippet under BERT if another site is more relevant. Never stay comfortable when you have a featured snippet; dedicate yourself to proper content marketing and SEO to get ahead. Someone could easily take the title away from you. 
2. Google Assistant and voice search 
BERT was designed to help Google understand conversational queries. That's because voice assistant use is on the rise, to the tune of 36 million people. Google says its Google Assistant will pull more relevant queries now for users. 
If you're trying to appeal to more voice users (and you should), the BERT update means quality, conversational content stands a better chance of showing up now. 
3. SEO
Since BERT is an update to Google's search algorithm, it only stands to reason that it will affect organic efforts like SEO. BERT affects SEO because the search engine can now make sense of queries that it previously couldn't understand. 
Long-tail, conversational queries are rising in popularity and BERT is specifically built to address this trend. That means your SEO also needs to target long-tail, conversational keywords inside quality content. The goal isn't to focus just on queries, but to understand user intent and give them what they want. 
4. Content marketing
Content marketing and SEO go hand in hand, but the BERT update should directly affect your content marketing strategy. If you aren't already using keywords, alt tags, meta descriptions, and content best practices, you'll feel the heat from the BERT update. 
Write helpful content that solves your customers' problems. Selling should be a secondary concern here. Offer helpful, valuable content like "how-to" guides that teach users a new skill. And remember, keep your language light and conversational to appeal to BERT users. 
The Bottom Line
BERT is an improvement to the Google algorithm that validates what experts have been saying for years: invest in quality content and search engines will reward you for it. If you aren't already following content marketing best practices, now's the time to start. Go into 2020 with consistency and quality to get ahead in the SERPs. 
Having trouble optimizing for BERT? Get in touch with Logical Media Group. Our experts will schedule you for a free brainstorming session to overhaul your SEO.