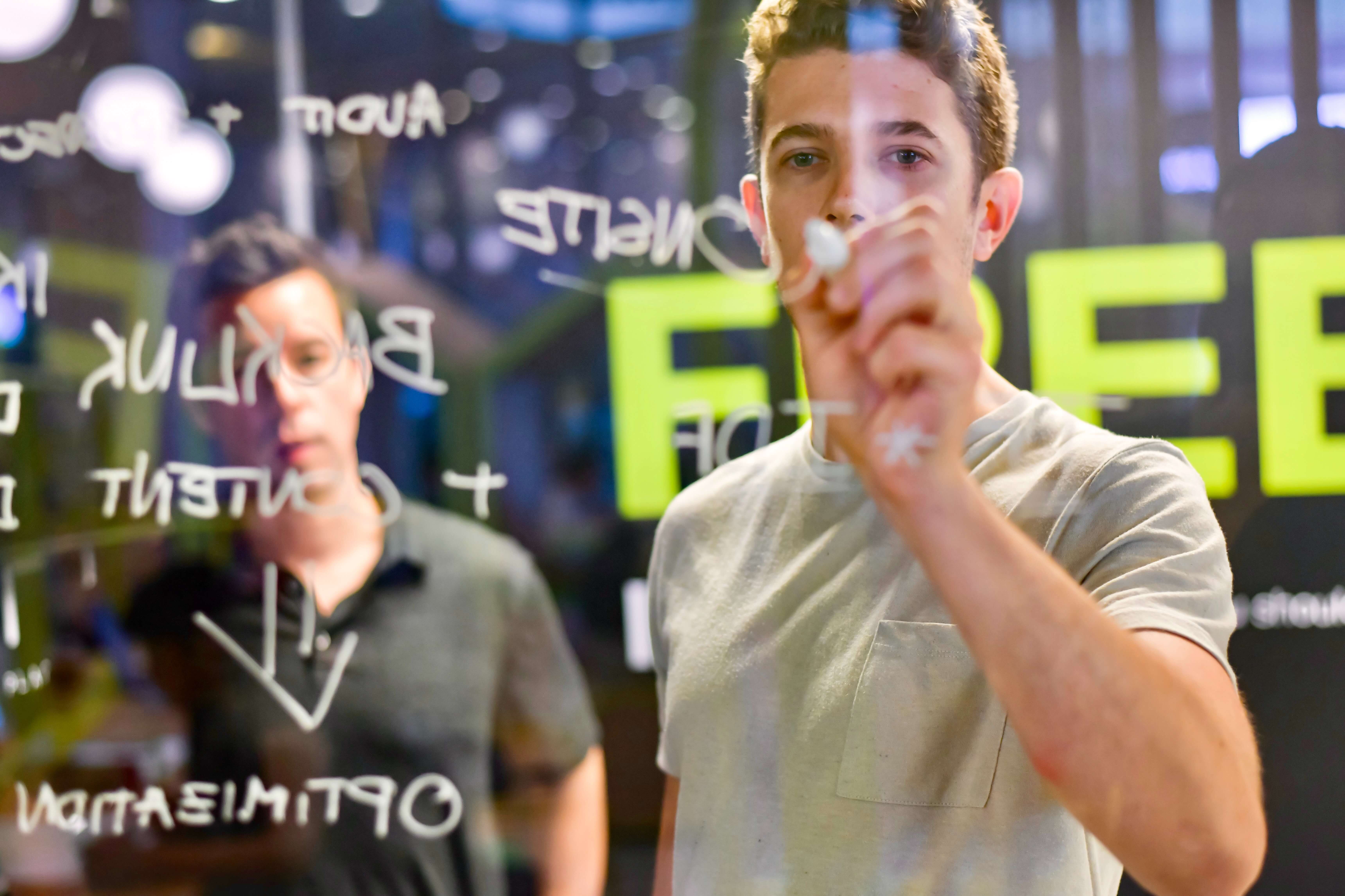 If you want organic traffic, SEO is the first place to start. SEO is the foundation of any successful website and should be the bedrock of your digital marketing strategy. 
SEO complements other strategies like content marketing and PPC, too. For success in your other digital marketing endeavors, you have to start with good SEO. 
SEO helps search engines access, read, and index your site. While it's primarily for search engine crawlers, SEO is also about creating customer-friendly experiences on your website. This not only boosts search engine traffic but encourages users to learn more about your company. 
However, like marketing, SEO is multifaceted. There are several faces to SEO. One component that marketers may not be as familiar with is technical SEO. 
What is Technical SEO? 
Technical SEO is all about optimizing your website for search engine crawlers. Unlike the on-page SEO you may be familiar with, technical SEO doesn't focus on your website's content.
Instead, technical SEO focuses only on how to make your site findable and crawlable. This type of SEO is only concerned with your site's infrastructure. 
Technical SEO is the foundation for better on-page SEO like content writing and improved off-page efforts like link-building. 
Solving Technical SEO Problems With Holistic Solutions
Unless you're an SEO strategist, you're probably not analyzing the ins and outs of SEO. Most brands see SEO as a tickbox to check while writing webpage content, but it's so much more. 
In fact, to get the most benefit from your technical SEO, you have to stop viewing SEO as a task and instead as a long-term strategy. Although you can limp by with subpar technical SEO, this lack of optimization limits your search traffic. 
Get the traffic you deserve. It's time to look at technical SEO from a big-picture perspective. 
Since technical SEO concerns itself with crawlability, there's a finite number of solutions for technical SEO problems. 
Most technical SEO issues stem from three problems:
Indexing: search engine crawlers can't locate or easily crawl your site. 

Rank: The site content itself isn't ranking well. 

SERP formatting: The search engine results page isn't displaying your site in an effective way. 
Follow technical SEO best practices to solve the root causes of these issues not just once, but in an ongoing effort to carefully strategize your SEO. 
4 Ways to Improve Your Technical SEO
Not sure how to start using technical SEO? Follow these four best practices to get the most mileage out of your search traffic. 
1. Talk to the search engines
If you want to appeal to search engines, give them as much information as possible. 
Submit an XML sitemap to Google Search Console. This will help Google index your site more quickly since it understands where you want crawlers to focus their attention. 
Don't forget to set a preferred domain in Google Search Console, too. Tell Google whether you want it to crawl your domain with the "www" at the beginning or without it. 
There's no difference between choosing the "www" or not; it's a matter of preference. However, it's important to set a preferred domain with the search engine, which will otherwise crawl your website as if it's two separate URLs. 
Add a robots.txt file to the backend of your website. This tells search engine crawlers which pages to index on your website. Think of the robots.txt as a permission slip that tells crawlers which pages they can access. 
Check your robots.txt to make sure you aren't blocking your site from crawlers. Make sure any URLs blocked from search engine crawlers should still be blocked. 
2. Structure your site
Site structure helps both humans and crawlers navigate your site. It helps users find information faster and gives crawlers a quick overview of your site that makes indexing a breeze. 
Follow URL structure best practices. Use keywords and 301 redirects if needed, and keep your URLs as short as possible. 
Pay attention to your website navigation, too. Good navigation keeps users onsite longer because they find what they're looking for more quickly. It's helpful for search engine crawlers to find your content more quickly, too, indexing your pages in just days instead of weeks. 
If you have a large eCommerce site, consider using breadcrumb links. These help users see where they are on site and it also gives a better roadmap to search engine crawlers. 
3. Optimize the user experience
Quality 404 pages and SSL certificates boost customer trust in your brand as well as your technical SEO rankings. 
404 pages happen frequently; treat them as your chance to redirect and engage with users instead of letting them drop off. Suggest next steps on your 404 page with phrasing like, "This page is missing on our end. Sorry! Check out our blog for advice."
SSL certificates encrypt data between your website and server, making for a more secure site. This certificate switches your website from HTTP to HTTPS. The presence of an SSL certificate boosts consumer trust in your website and increases the chance that search engines will direct users to you.
4. Speed up your site
Website speed is one of the most important factors for keeping users on your site. As much as a one-second delay in loading time can decrease your conversion rates. 
Instead of relying on premade themes, use custom coding for your site. While we love WordPress plugins, they can come with a bloat of code that slows down your site. 
Opt for asynchronous code whenever possible. This tells the elements on your webpage to load independently of each other instead of displaying once all elements have finished loading. 
Don't forget to optimize your images. WordPress plugins can automatically resize images as you upload them to your site or you can have a graphic designer do it, too. 
Always design your site in a way that's mobile and responsive. This speeds up the website experience no matter what device your users are on. And the more people stay on your site, the more the traffic search engines will send your way. 
The Bottom Line
Don't let the technical side of SEO scare your team away from embracing it. Technical SEO is the first step to giving your users a perfect onsite experience. Boost your traffic, conversion rates, and bottom line by getting technical. 
You don't have to do this alone. Logical Media Group's expert team of SEO strategists is here to do the heavy lifting. Chat with us now for a free SEO brainstorming session.