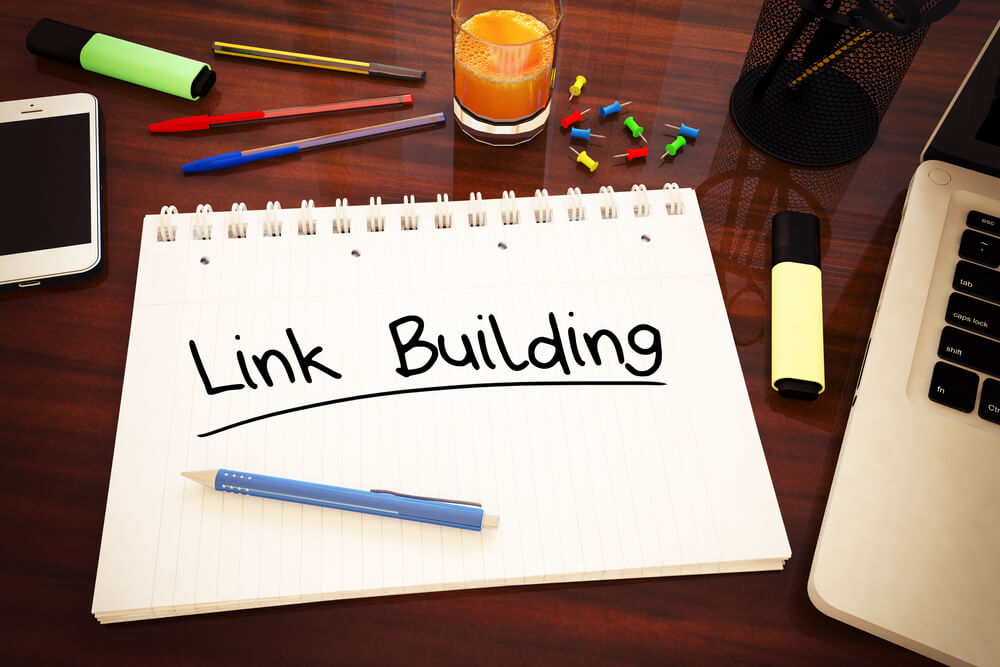 SEO is an effective, affordable, and organic way to boost your business's website traffic. Thanks to increased competition in search engines, brands are no longer treating SEO as a nicety, but as a necessity.
But SEO is a complex practice that requires experience, time, and funding. Brands don't always have the resources to do SEO.
If you invest any time or money into an SEO strategy, we recommend starting with link building. This will get you the most SEO juice possible for minimal time and investment.
Link building is critical to SEO, but it's easy to fall into bad practices if you don't know what search engines are looking for. Learn more about link building and how it affects your SEO.
What is Link Building?
---
Websites are built on a complex web of links. Link building is the practice of optimizing the links pointing to and from your website. Links leading away from your site are called outbound links while links pointing to your site are inbound links.
It's also important to build links internally on your site. Internal linking tells search engines that you give users a smooth path to navigate through your site.
Link building is the natural, organic flow of links from one site to another. Its true purpose is to help search engine users navigate websites so they can find what they're looking for.
Link building boosts your SEO because search engines use links as an indicator of the quality of your content. If you're related to other high-authority sites, this signals that you deserve a better rank on the SERP.
You can determine the quality of a link based on several factors, like its domain authority, anchor text, and content relevance.
The thing is, link building isn't a simple overnight process. It requires time and hard work to do it right. Plenty of brands try to use link building shortcuts, but that's the best way to get a damaging search engine penalty. Trust us—you don't want to try gaming Google's algorithm.
Why Link Building Matters
Although it doesn't come with shortcuts, link building is a white hat practice that your brand needs to use. Enjoy many benefits when you hire an experienced SEO agency to handle your link building.
1. Boost SEO
Links are the key factor that search engine algorithms analyze to determine your website's SEO. Links signal to search engines that you have a quality site that users value. If you need a boost to your SEO, link building is the way to go.
2. Improve customer experience
A better experience means users are more likely to connect with your brand.
Link building gives your customers a better on-site experience. Refer your users to important information (both on-site and off-site) to improve their experience.
3. More revenue
SEO and customer experience add up to more revenue for your business. If you're struggling to overtake your competition or you're bootstrapping a new business, link building will boost your authority and increase revenue.
5 ways to build links for SEO
---
Google says that links are the number-one ranking factor for its search algorithm. That means if you aren't building links, it's unlikely you're ranking well in a SERP.
But link building is about more than collecting spammy backlinks. You need to have an intelligent, organic strategy that scales over time. Use these tactics to optimize your SEO with link building.
1. Follow the rules
There are a lot of bad link building practices on the internet. You need to learn the rules so you can protect your SEO and brand reputation while building links.
Your first priority should always be to keep your users happy, although Google does specify do's and don't's of link building, including:
Never buy or sell links.
Don't participate in link exchanges.
Don't do a guest posting campaign where you slap bad, keyword-laden content on low-quality sites.
Don't use bots to increase links to your site.
Don't require a link back to your site in client contracts.
Don't hide links. The days of hiding a link with white text on a white background are far behind us.
Remember the rules for link building. Failure to follow these rules can result in a Google penalty, which will hurt your SEO for years to come.
2. Create amazing content
The best way to get backlinks is also the hardest: you need to create amazing content. Your website should feature content that is so amazing and high value that your users feel compelled to share it with their network.
Blogs are a good choice, but lists, infographics, and videos are also highly shareable. Put quality and value first to get more backlinks.
3. Ask for backlinks
There's nothing wrong with asking for a link. Keep in mind that you can't exchange money for links, but you can ask for them.
The best way to ask for a backlink is to build a relationship with a site owner. Read their blog and comment regularly, participating in the community.
After you've spent some time there, email the webmaster asking for a link back to your site. Make sure the link is something valuable and relevant; if it's not, it doesn't make sense to ask for a backlink in the first place.
4. List yourself on reputable directories
You won't get anywhere listing your brand in huge online directories. The best way to build links is to get listed in trusted, reputable directories.
For example, Yelp and your local chamber of commerce are more high quality than a directory that nobody actually uses.
5. Repair and disavow bad backlinks
At first glance, it's easy to assume that more backlinks means a better SEO score. But this isn't always the case. Low-quality links can actually hurt your reputation.
Think of links as the friends in your social circle. If you have a friend who behaves badly, their behavior often reflects on you, even though you did nothing wrong.
The same is true for links.
If you have broken or low-quality links pointing to your site, search engines will assume your site is low-quality too, leading to a lower SERP position.
Locate 404 errors in the links pointing to your site with a tool like Screamingfrog. To disavow bad links to your site, you'll need to follow Google's disavow process.
The Bottom Line
---
Search engines are sophisticated in 2019. While they still rely on links as an SEO ranking factor, you still need to put in the hard work to earn those links organically.
Offer better content for your website visitors, develop relationships, and always follow search engine best practices. If you're looking for an SEO boost, link building is your missing link.
We know SEO can get messy. Chat with Logical Media Group to create a smart link building strategy for your business.