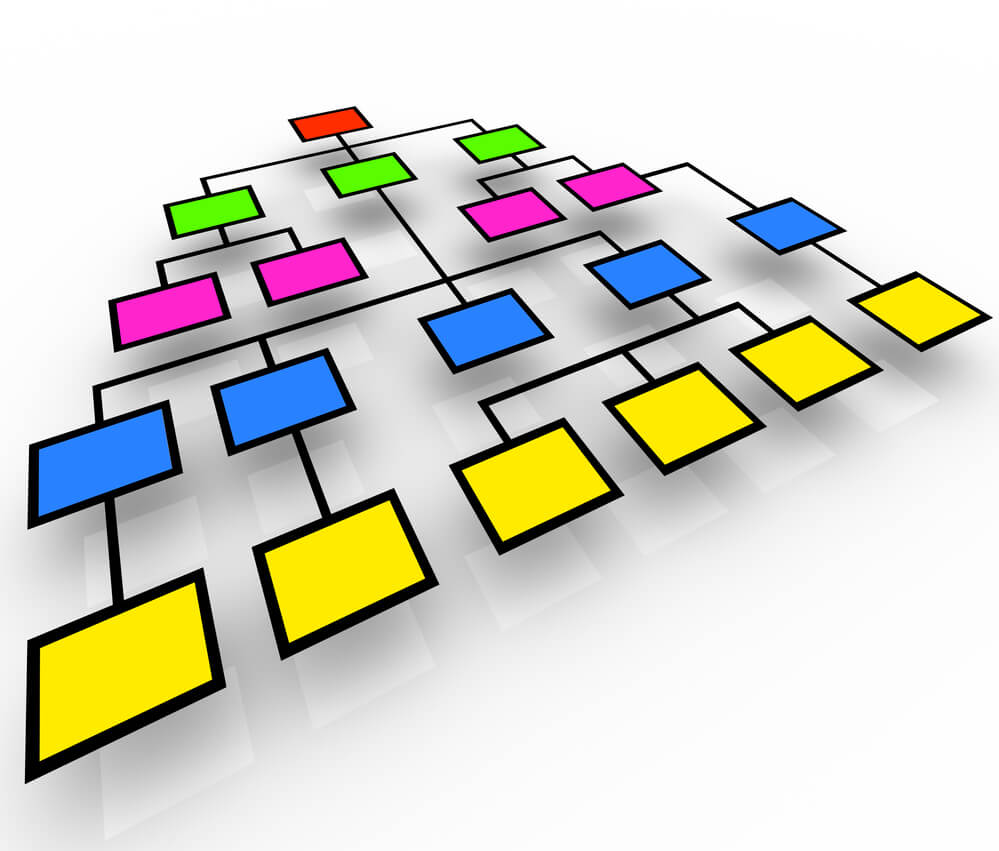 Site structure isn't just for web developers. As a marketer, you have a real stake in how your site is structured. In fact, the backend structure of your site influences everything from customer experience to SEO.
You have a lot of competition online and need every advantage possible. Good site structure prepares your brand for success in a crowded online marketplace.
It's all about organizing your web pages for clarity and ease of use. Site structure makes your site easier to scan for both humans and robots, boosting your value and authority.
When it's time to rethink your website, don't slap URLs on WordPress without a plan. Site structure is a science that requires balancing the needs of both human users and search engine crawlers.
Websites are like houses: you need a blueprint to build one that will last for a long time. Plan your site with proper structure from the beginning to reap SEO rewards.
What is Site Structure?
Site structure is simple to understand and implement. At its core, site structure is simply about giving clarity. Site structure is how you lay out your webpages. It includes your navigation, footers, sections, domain, and more.
Common site structure components include:
A home page: This is where users first land on your site.

Sections: A section is usually your top-level navigation pages, like About Us and Contact.

Subsections: These are sections beneath your main sections. For example, if you have a Services section, each service you offer would be a different subsection.
Website structure marries all of these elements in a logical flow while making it easier for customers and search engines to navigate your site.
The Benefits of Good Structure
Site structure is commonly looked over as an SEO strategy. While most people like to focus on keywords or link-building, site structure is the foundation of success for your other SEO strategies. You'll enjoy three big benefits with you update your site structure for clarity.
1. Faster indexing
Search engine crawlers rely on your site structure to tell them where to go. If your site is disorganized and hard to crawl, it means search engines won't index your site as quickly. That means you're missing out on tons of search traffic because of an unstructured site.
Site structure is particularly useful for eCommerce websites with hundreds of listings. If you want search engines to crawl your site frequently, you need a good site structure.
Site structure makes it as easy as possible for search engines to document your site. That means customers will find your brand faster. Typically user-friendly structure is also SEO-friendly structure, so site structure simultaneously improves both in a true win-win.
2. Increased conversions
Site structure makes customers feel more confident partnering with you, which means they're more likely to buy from you. Site structure makes your website easy to understand and navigate, significantly decreasing bounce rates and increasing sales.
Increased conversions also brings another happy side effect: search engines will rank you higher in the SERPs. Search engines like seeing that your customers stay on-site; it's an indicator that your content is relevant, valuable, and shareable.
3. Better SEO outcomes
The biggest benefit of good site structure is a boost to your SEO.
Proper site structure helps you avoid duplicate content penalties from search engines. With good structure, there's less risk of creating messy, duplicate pages that don't serve your customers, too.
Site structure also pulls sitelinks to organic SERPs. Sitelinks appear below your Google listing on the search engine results page. This prominently displays your most popular top-level pages to users, increasing click-through rates.
How to Create an SEO-Friendly Site Structure
Unlike many components of SEO and web development, site structure is easy to implement. Use these best practices to tick the boxes on your SEO-friendly site structure.
1. Plan ahead
Remember, site structure is like building a house: you need to have a plan before you build. Site structure requires structure and logic. Don't start creating webpages until you have a strategy in place first.
For starters, build your site structure off of your customer persona and keyword strategy. This research will guide you to the best structure for your site.
When it's time to outline your structure, take your URLs into account. Keep URLs as short and as simple as possible. They should be easy to understand, like www.example.com/blog/this-week-in-marketing/. It's clear that the page is a blog on your website.
Talk with your developer at this time about coding the site structure. Keep in mind that while languages like Flash and JavaScript build beautiful imagery, they aren't SEO-friendly. Make sure your developer uses standard HTML and CSS.
2. Build a simple navigation
Header navigation gives users an option to continue exploring your site no matter where they land on your domain. You can even offer 2 – 3 navigation menus, depending on your audience and the size of your site.
But try to keep the navigation as simple as possible. The key here is to emphasize what's most important on your website; distill it to no more than 7 items at the most.
3. Use breadcrumbs
Breadcrumbs are most popular on eCommerce sites. If you have a lot of categories and sections on your site, breadcrumbs are a helpful visualization that show customers where they are on site.
Breadcrumbs help users rewind their search on your site if needed. It also helps them understand how you categorize your products.
But the best thing about breadcrumbs is that they display in the Google SERP. This makes your organic search engine listings more specific and relevant, increasing the chance of a click-through.
The Bottom Line
If you want to boost your SEO, the first place you need to look is your own website. Good site structure significantly increases your SEO potential while improving the customer experience. Give your customers clarity with an intentional, well-designed website that boosts your SEO rank.  
SEO can get complicated. For the best results, reach out to Logical Media Group to brainstorm about your SEO improvements.