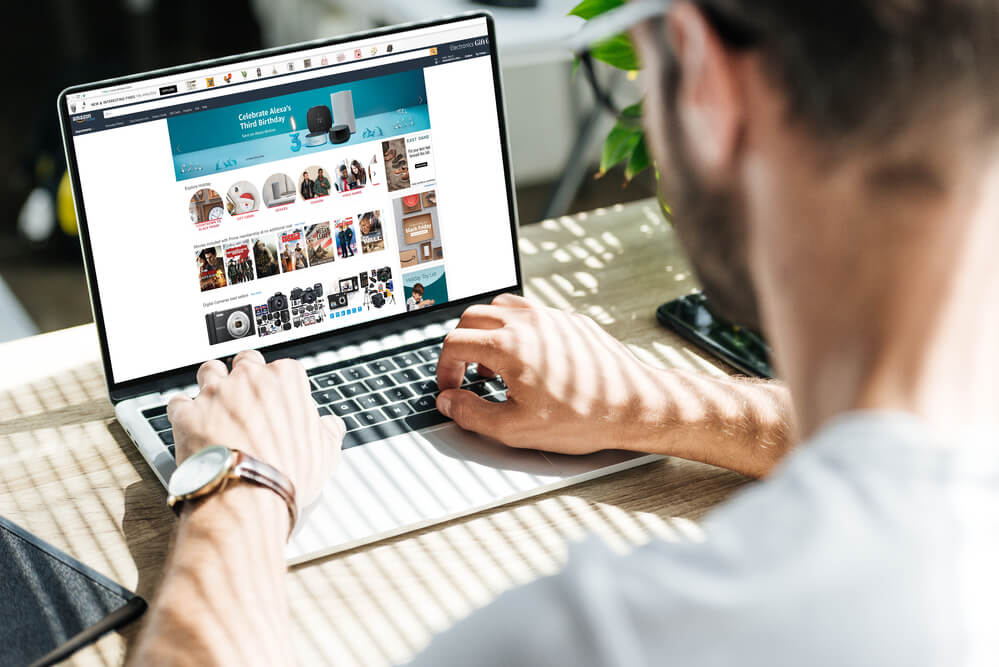 Many of us shop on Amazon without a second thought. As one of the largest eCommerce retailers in the world, Amazon is perceived as a trustworthy platform. While that's true in many ways, Amazon still has a huge problem: counterfeits.
When we buy something on Amazon, we assume it's real. However, not all products are legitimate, even if they have the "Fulfilled By Amazon" (FBA) designation.
While low price and product quality are dead giveaways, sometimes it's hard to separate real products from the fakes.
In fact, until recently, Amazon functioned as a third-party between buyers and sellers, with little responsibility for verifying the products it sells. In 2019, however, Amazon finally rolled out a DIY solution that brands can use to fight against counterfeits.
Amazon's Counterfeit Woes
---
As more customers shop online, platforms have to fight the scourge of counterfeits. But Amazon didn't always offer a robust anti-counterfeiting solution. That left many brands without the tools to protect against counterfeits.
The counterfeit problem became especially apparent in 2016. At the time, Amazon claimed it wasn't responsible for what third-party sellers did on the platform.
Its FBA program was a legal shield between Amazon and third-party counterfeits. Since Amazon was storing items, and not the owner, they received the benefits of selling counterfeit items without the risk.
For this reason, many brands cut ties with Amazon. Birkenstock had a huge counterfeit problem on Amazon with unauthorized sellers. Since Amazon didn't have tools to fight the counterfeit listings, Birkenstocks pulled their product from Amazon's digital shelves, citing harm to their brand and customers.
Once brands let their discontent be known, Amazon took preliminary steps against counterfeits. In 2016, Amazon began requiring all third-party sellers to pay a fee and provide proof of purchase for name-brand products, like sneakers and electronics, that were commonly counterfeited.
By requiring brand name registration, Amazon claimed to reduce counterfeits by 99 percent. They also offered to refund the cost of purchase if a customer bought a counterfeit item.
Amazon Feels the Heat
---
However, these steps did not, in fact, eliminate counterfeits on the platform. Many brands, like Mercedes-Benz and Apple, sued Amazon for failing to verify FBA purchases.
Amazon also felt the heat from its Chinese competitor, Alibaba. The retail giant implemented an AI-powered engine to find product anomalies, fighting counterfeits automatically. As a result, millions of dollars' worth of counterfeit items were removed from Alibaba.
Amazon knew they had to take a harder stance on counterfeits. Amazon's solution was Project Zero, debuted on an invitation-only basis in February 2019.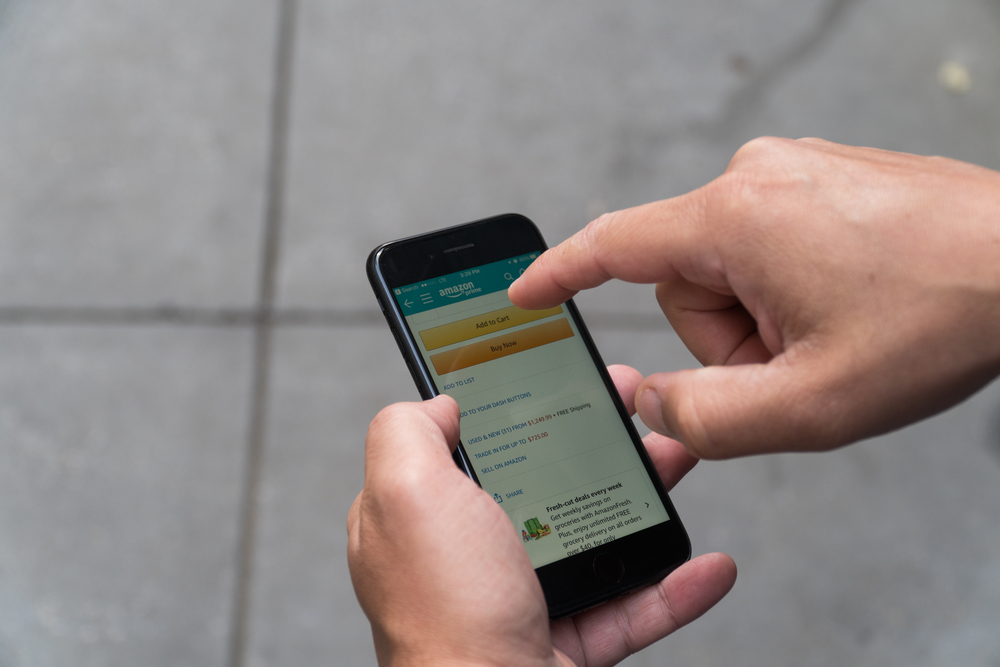 Amazon Project Zero
---
Amazon Created Project Zero with the goal to have zero counterfeit items listed on the platform. Project Zero is a self-service tool that brands can use to remove counterfeit listings—with zero intervention from Amazon.
Project Zero is important for Amazon because it was the first time it acknowledged counterfeits are damaging not only the Amazon brand but also the brand of its retailers.
Previously, retailers had to take an arduous path to remove just one counterfeit listing. In a process riddled with wait times and red tape, you had to submit a request to Amazon, including copyright paperwork and other proofs of ownership. Amazon would then review the claim and either reject or approve it.
With Project Zero, brands have the power to remove counterfeit products without Amazon's approval. Project Zero is currently invitation-only to large retailers.
Amazon is also requiring brands to go through training to understand the tool. Amazon assures that it will be overseeing which products are taken down, to guard against misuse.
Aside from counterfeit takedowns, there are two other important components of Project Zero.
The first is an automated protection system. Brands give Amazon their logos and marketing collateral, which counterfeiters often steal to sell fake product. Amazon then scans for fake listings using this collateral to find inconsistencies.
The second feature is product serialization. This puts the onus on brands, but it's an effective way to guarantee product safety.
With serialization, the brand places unique Amazon serial numbers on products during manufacturing. Amazon scans and confirms the products are real before they leave the brand's warehouse.
At one to five cents per unit, serialization does cost more, but many brands say it's worth protecting their brand.
The Future of Fakes On Amazon
---
Counterfeits are a huge problem for Amazon, its retail partners, and customers. However, the platform still isn't giving brands what they need: a solution similar to that provided by Alibaba.
Today, brands assume most of the responsibility to prevent and track down counterfeits. Even with Project Zero, your brand is doing the majority of the heavy lifting.
Automated protection offers some hands-off assistance, but not much. And serialization prevents fakes at their source, but again, puts the burden of proof on the brand.
However, this might not be the case for long. Amazon's FBA loophole could come crashing down soon, pending current litigation.
Amazon may soon have to verify the source of all its FBA-fulfilled items. Features like product serialization are helping to make this a reality, but the truth is that Amazon's anti-counterfeit measures aren't quite up to snuff yet.
As a brand, you still need to take the bulk of the responsibility to prevent fakes. However, Project Zero certainly makes it easier to fight counterfeits. You can join the Project Zero wait list here.
In the meantime, you'll still need to fight counterfeits the old-fashioned way: by reporting them directly to Amazon's infringement team.
Although Amazon is the perfect platform to put your product in front of millions, it doesn't come without risk. Many high-end brands have been hurt by Amazon counterfeits.
Protect your eCommerce identity by taking an aggressive stance against counterfeits from the start. Hopefully, Amazon will roll out more automated anti-counterfeit measures in the future.
The Bottom Line
---
Amazon's current solutions mostly focus on removing counterfeit listings. In the near future, the platform will have to prevent counterfeit listings in the first place.
If Amazon wants to continue its eCommerce domination, it needs to build trust with both brand partners and consumers. Project Zero is a step in the right direction, although it still places the burden and cost on brands.
Whether you sell on Amazon or not, embrace anti-counterfeit validation techniques sooner than later. In the eCommerce space, it's difficult to prove which products are legitimate. Embrace security measures with AI or blockchain tools to ensure your customers get what they pay for.
Logical Media Group specializes in all things Amazon. We're here to help you protect your eCommerce brand. Give us a shout to talk about growing and protecting your brand on Amazon.