2019 will be the Year of the Pig in the Chinese Zodiac. But for marketers and advertisers, 2019 will be the Year of Amazon.
While Facebook and Google own the majority of advertising market share, Amazon is closing the gap. In fact, 80% of all existing Amazon advertisers plan to increase their Amazon Ads budget in 2019.
And that's not a modest increase, either. Marketers plan to spend at least 50% more on their Amazon marketing campaigns.
As marketers devote more of their budget dollars to Amazon, they're leaning away from traditional search. The reign of Google DoubleClick will be challenged in 2019 as Amazon tightens its hold on the competitive advertising industry.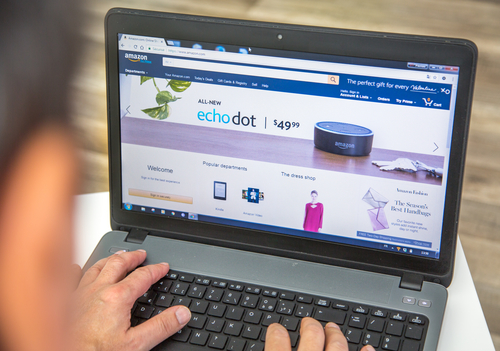 Amazon's meteoric rise
Amazon got its start in 1994 as an online book purveyor. The retail giant has expanded significantly in the 25 years since. As we welcome the new year, Amazon is strengthening its advertising offerings.
Let's take a look at Amazon's most competitive additions and features for 2019.
1. Programmatic advertising
Amazon Ads is a demand-side platform, or DSP. This programmatic advertising option makes them much more competitive against platforms like Google DoubleClick.
The Amazon DSP allows marketers to target Amazon users both on- and off-platform. For example, when your audience searches for a product on Amazon and then visits an Amazon-owned property, like IMDb, they would see ads across the different properties, increasing the chances of conversion.
Amazon's programmatic features use first-party data from user's shopping behaviors. They use this data to promote relevant products to users on the Amazon platform, its partner sites, and even Amazon devices.
Amazon Ads now gives marketers the power to automatically deliver ads across the web on Amazon properties. But don't fret. Amazon also displays ads on publisher sites and third-party exchanges.
2. More Options than ever before
Variety is the name of the game for Amazon next year. While most of us think of Amazon for its sponsored product ads, it offers so much more.
Sponsored products will continue to rake in the ROI for advertisers and Amazon even added the ability to target product categories within sponsored product ads. However, Amazon also offers Sponsored Brands (formerly Headline Search Ads), which direct traffic to your brand's Storefront (you do have a Storefront don't you?), Display Ads, and even video ad placements.
Marketers will have even more real estate on Amazon.com and its partner sites. The result is a greater potential for high ROAS in a platform where audiences are ready to open their pocketbooks.
More ad-targeting options means advertisers have a greater chance of reaching their audience online. To many marketers, that's well worth adjusting their budget priorities.
3. Rich purchase intent—and improved ROAS
Users go to Amazon for one thing: to buy. They arrive on the platform ready to convert, unlike other advertising platforms. Amazon is finally using this to its advantage.
The problem with Google and Facebook is that users aren't ready to convert on these platforms. They visit Facebook to catch up with family. A simple Google search isn't exactly rife with purchase intent, either.
Although Amazon is currently in third place in the advertising world, it packs a punch. Amazon doesn't have the most users, but it beats out Google and Facebook in terms of audience conversion.
Translation: Amazon might not have the biggest reach, but it gives advertisers a greater return.
This is because of one important factor: Amazon's eCommerce system. Amazon might have a 2% market share in advertising, but its eCommerce market share is a whopping 49%.
Amazon knows what people buy. Thanks to Amazon's superior first-party purchase data, it's primed to give marketers more bang for their buck with better targeting.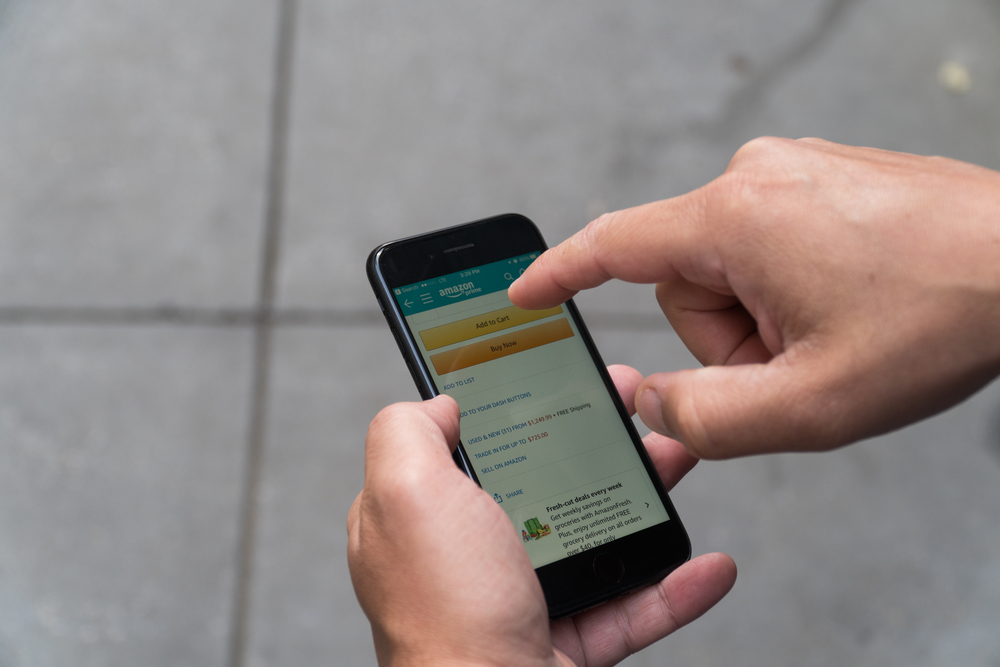 What this means for marketers
Amazon's incredible growth is no doubt giving Facebook and Google a run for their money. Aside from encouraging competition between advertising platforms, Amazon's expansion will also have an effect on marketers—for the better.
1. Agency opportunities
28 percent of all Amazon marketers outsource to an agency. Another 24 percent have in-house Amazon marketers.
Whether you manage Amazon ads for a client or run them internally, 2019 gives you lots of exciting new options.
Although Amazon is an intuitive platform, it still requires mastery. That means brands need more Amazon-trained marketers and Amazon-specific advertising tools.
2019 will give marketing agencies more freedom to develop Amazon Ads tools and expand their suite of services. If you aren't already studying the art of Amazon Ads, now is the time to start.
Amazon Ads promises to be a rising field for marketer specialization. Meet your client needs and stay competitive in the ever-changing world of advertising.
2. Automation for better returns
Marketers need time, but too often they're pulled in many directions. The result is less focused campaigns and lower return on investment. That's why marketers love automation.
Amazon automation tools are heating up for 2019. In fact, 44 percent of all Amazon advertisers plan to use automation tools next year.
Amazon's programmatic advertising helps marketers target the best users at the ideal time. This means only showing your ad at the most relevant moment.
Programmatic advertising cuts down on extraneous ad spend, stretching your budget while giving users a better experience.
The retail giant is even extending its capabilities to give marketers more value. Amazon is testing retargeting and pixel tracking to give marketers better data for more conversions.
3. Budget shifts
The most significant change for marketers is budget. Instead of pouring more money into display ads, marketers are diverting funds to Amazon.
Many marketers devote 10 percent of their annual advertising budget just toward Amazon. But that doesn't mean they're increasing their budget as a whole – they're taking funds away from platforms like Facebook and Google.
Why? The ROI simply can't compare to Amazon.
Marketers will still get a lot of traction on Facebook and Google, but Amazon's new changes clearly make it a tantalizing alternative to marketers.
The bottom line
Competition is a beautiful thing. While Amazon's growth makes Facebook and Google shiver in their boots, marketers have a real cause for celebration.
Advertising is alive and well. As user tastes change, so advertising will change. Savvy marketers see the writing on the wall and will start shifting their budgets to the 2019 ROI heavyweight, Amazon.