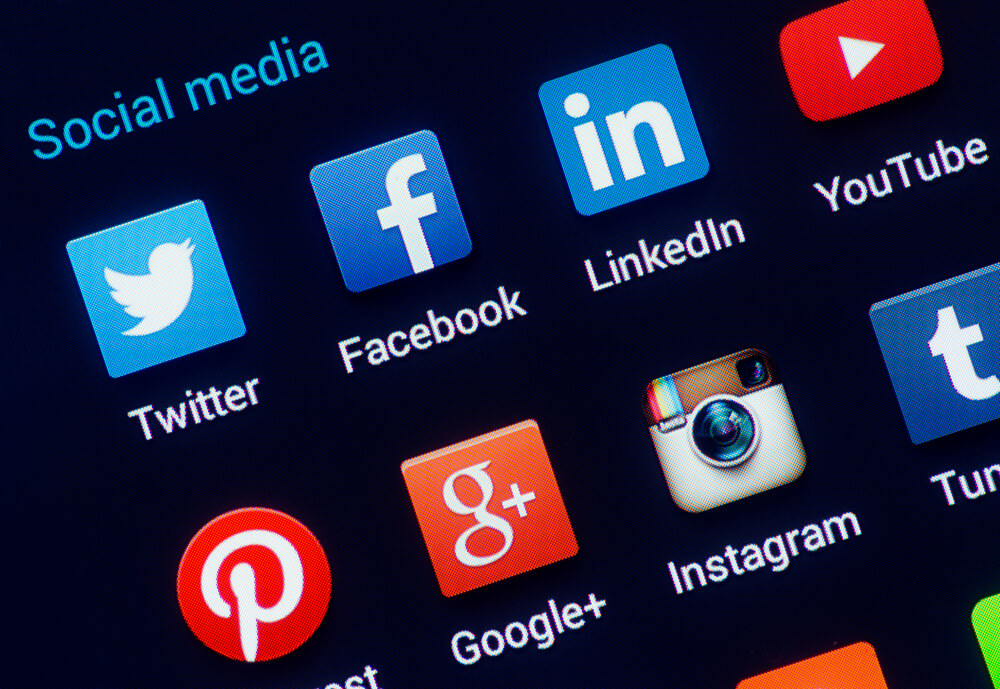 Like the rest of the internet, social media iterates at a breakneck speed. In a matter of weeks, a platform can completely change not only its user-facing design, but completely overhaul its back-end algorithm.
Ever-changing algorithms present a problem for advertisers. In a world where social media is becoming a pay-to-play avenue, businesses need new strategies to stay top of mind.
Social media isn't going anywhere, but the changing landscape means your business needs to change practices to make an impact with social media advertising.
A Changing Social Landscape
---
Digital ad spend is predicted to hit a whopping $129.3 billion this year. This sounds like an outrageous number, but digital ad spend is the future of marketing. In a world where your customers spend 142 minutes online a day, you have plenty of opportunities to connect with your audience.
Social media ads, in particular, offer advertisers a lot of value. Social ads help advertisers:
Build brand awareness.
Engage with new customers.
Maintain interest from existing customers.
Social advertising gives us so much opportunity, although it can still be challenging for advertisers. It can be tough to know where to advertise, what to advertise, and how to measure ROI once a campaign ends.
Despite these challenges, social media advertising is an ROI-friendly way to put you in the black.
4 Algorithm-Friendly Strategies
---
Marketers need to understand not only paid social media algorithms, but also organic strategies, too. This will help you make the most of your investment in social media.
Although social algorithms change often and are difficult to follow, it's important to know when they change. Here are our four favorite social media advertising strategies that work with each platform's algorithm.
1. Adjust Platforms
Brands aren't supposed to advertise on every platform. Just like with organic social media, you need to choose your platforms strategically. The best option is to go where your customers are.
Choose your platform according to your customer needs as well as your offerings. Mind that each platform has a unique algorithm that will affect your advertising choices.
Facebook
Facebook rewards brands that create meaningful conversations. They're particularly interested in family and friend interactions on the platform. The length of a comment also matters, as well as if someone tags another user in a comment.
For your Facebook Ads, stop asking users to like or share your advertisement. Instead, encourage them to comment and tag friends. This will boost your engagement rates and decrease CPC, improving campaign ROI.
Twitter
Twitter Ads are better for B2B audiences. For Twitter, advertisers need to watch with timing. The Twitter algorithm rewards advertisers who post content that immediately gains traction and interactions.
Phrase your ads to encourage likes, replies, and retweets. This engagement will encourage Twitter to show your ad more often at a lower rate.
LinkedIn
LinkedIn is also great for B2B marketing. Here the algorithm wants to see regular updates and content sharing. They're also rewarding long-form content like stories.
This is challenging because many LinkedIn Ads formats are short and sweet. Sponsored Content would be your best bet to encourage engagement that the algorithm will reward.
Instagram
On Instagram, posts with more likes, comments, and views are shown more often to users. The genre of your post also matters, so make sure your category targeting is on point.
When it comes to social media ads, choose your platform wisely. Although the social platforms share commonalities, they have their algorithmic quirks that can wreak havoc on your campaigns if you don't pay attention.
2. Choose Creative Ad Formats
Social platforms are expanding their ad options and formats all the time. Don't be afraid to test them on your established campaigns; you never know when a new format will improve your ROI.
Here are a few of our favorite social advertising formats.
Facebook Messenger Ads
More people are on messaging apps today than they are on social media. Facebook gives advertisers the chance to capitalize on Facebook Messenger's engaged audience to drive more conversions. You can choose from three types of ads.
Messenger Ads: These ads appear next to a user's Messenger feed once they're in the app.
Sponsored Messages: This allows you to send a promotional message to anyone who's messaged you in the past.
Click-to-message: If you need to connect with more customers, you can add click-to-message as a CTA on your ad. This is a great option if you have a Messenger chatbot.
Facebook Carousel Ads
Instead of the traditional one-image ad, Carousel Ads lets you show several photos with CTAs on them. This allows you to drive traffic back to your site from Facebook.
With Carousel Ads, you can add up to 10 images with links in one ad. This image-centric ad is great for showcasing product features or step-by-step processes.
Instagram Story Ads
Instagram Stories are on fire. 400 million people use Stories, and it's prime real estate for advertisers.
Instagram Story Ads can be in either a photo or video format. These ads display for just 15 seconds. The Stories are only accessible for 24 hours, adding an element of urgency. A user can simply swipe up if they want to visit your landing page.
Stories are great for grabbing people's attention quickly without interrupting their native experience on Instagram. Remember to create an engaging, fun ad that doesn't feel like you're selling.
3. A Two-Pronged Approach: Organic and Paid
Despite the pay-to-play environment, advertisers need to invest in both paid and social content at the same time.
Social platforms are prioritizing real user connections. If they see your content (both paid and organic) forges connections with users, they'll show it more often, and usually at a lower cost.
Sure, AI-powered algorithms do push down organic content from brands. However, they're only pushing down unsuccessful organic content.
Advertisers have to pay to play because their organic content doesn't tick all the boxes for their users. Continue your paid advertising, but use it as a chance to overhaul your organic content, too.
4. Get Visual
Users spend a huge amount of time on social media. That means they're blasted with content from all angles, no matter where they go online.
Text is an important way to communicate online, but research shows time and time again that users don't like reading big walls of text. If anything, the key is to get visual with your ads.
Instead of writing a two-page ad about your latest services, show them visually in a story-centric way. Create a storytelling video ad about the artisans who make your products. The visual communication should focus less so on your desire to sell, and more so on the story.
For your social media advertising, opt for visuals first, and text second. Visuals are more engaging and will boost your engagements and conversions.
The Bottom Line
---
Ad advertisers, it's our job to go where the customers are. In today's ecosystem, that's social media.
Changing consumer behavior means advertisers need to adapt. Next generation marketing is about designing amazing ads that mimic an engaging, fun, organic experience. Embrace these four social media strategies to drive conversions with the least path of resistance.
If you don't want to obsess over algorithm updates, consider partnering with Logical. We're social media advertising experts with years of experience. Let us do the dirty work while you take care of your customers.