Although a lot of shopping is moving online, in-store shopping is still important to your customers. In fact, eCommerce still accounts for only 15% of all product sales, with the majority happening in-store.
eCommerce sales still matter, but it's clear that consumers still want convenient brick and mortar experiences.
Given this data, it should come as no surprise that Amazon and Kohl's announced a brick and mortar partnership. Starting in July of 2019, Kohl's will offer free Amazon returns at its nearly 1,200 stores.
How it Works
---
Kohl's department store is trying to keep up with the times. Billing itself as an "omnichannel retailer," Kohl's was looking for innovative ways to avoid the fate of Payless, Sears, and other brick and mortar retailers.
That's why, starting this July, Kohl's will accept Amazon returns free of charge. Customers don't have to bring packaging or labels; Kohl's will ship the item back with little hassle for the customer.
Amazon and Kohl's experimented with this program in 2017. Kohl's piloted the program in 100 stores throughout the Los Angeles, Chicago, and Milwaukee areas. After seeing great success during the pilot period, Amazon and Kohl's made the deal official.
Amazon returns are rolling out to Kohl's nearly 1,200 locations across 48 states. Kohl's also announced they will carry Amazon products in 200 of its stores. They didn't specify which products they would sell, but we predict Amazon's Alexa devices will hit the shelves.
Why This Partnership?
---
At first glance, the Amazon-Kohl's partnership is a little surprising.
Amazon is an eCommerce behemoth trying to overtake brick and mortar retail. Kohl's is a department store that caters to middle-aged shoppers. It was previously trying to "Amazon-proof" its business but instead decided to partner up with Amazon.
This unlikely mash-up is beneficial for both companies.
Amazon's benefits
Amazon is succeeding in so many ways. But its meteoric rise to success came with problems.
30% of all Amazon purchases are returned. As Amazon sells more products, it has to contend with an increasing volume of returns. The burden of returns grows even greater, which has prompted Amazon to look for new solutions.
Amazon is so big now that accepting, shipping, and processing returns is a huge problem. Amazon's Kohl's partnership helps offset the cost of shipping and processing returns.
Although Amazon partners with other brick and mortar stores, like UPS, Kohl's extended hours are an appealing way to give customers more convenience.
Aside from the financial implications for Amazon, the partnership also means Amazon can be more eco-friendly. As it stands now, the Amazon return process relies on thousands of large trucks to ship returns.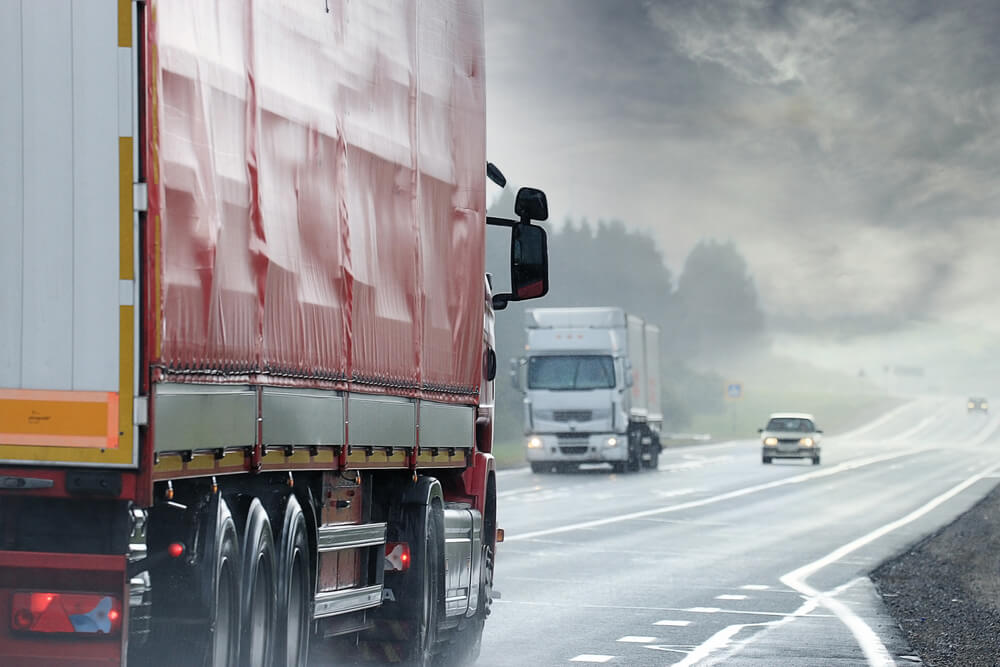 This significantly increases Amazon's carbon footprint. In fact, transportation contributed 12 million metric tons of carbon dioxide in 2015—more than power plants.
The brick and mortar returns option also gives Amazon shoppers more convenience. They no longer need to pack their return or print a shipping label: they simply show up at Kohl's and hand over the return.
According to Kohl's, 80% of Americans live within 15 miles of a Kohl's, making it a perfect dropoff point for Amazon returns. This saves Amazon from building an expensive brick and mortar infrastructure to process returns.
Kohl's benefits
Kohl's once tried to compete with Amazon in the eCommerce space. The brand quickly realized it could join forces with Amazon instead. This has turned out to be a smart move for Kohl's.
The average Kohl's shopper is 50 years old. For years Kohl's has been trying to overcome its stigma as an older brand by expanding its Kids and Juniors sections. But the store still couldn't bring in fresh blood.
Kohl's finally saw results to their bottom line with the Amazon returns pilot program. During the pilot, Kohl's saw a 9% increase in new customer acquisition in participating stores. Its average in other stores was just 1%.
Kohl's benefits from the Amazon deal because Amazon shoppers are younger. The partnership brings younger consumers into Kohl's stores, where Kohl's can then build a relationship with them.
Plus, the program increases foot traffic. During the pilot program, participating stores had 14% more traffic than stores without the program.
At the end of the day, this program makes Kohl's relevant to modern shoppers. That's a big deal in an era where brick and mortar department stores are going out of business!
Implications for Marketers
---
The Amazon partnership couldn't have come sooner for Kohl's. The company showed a poor performance in Q1 of 2019, which was their weakest performance in four years.
The Amazon-Kohl's partnership is innovating the relationship between eCommerce and brick and mortar. Instead of opposing dualities, this partnership shows there's a place for both eCommerce and in-store shopping for customers. It all comes down to serving your customers' needs.
There's a good chance this partnership will encourage other businesses to forge partnerships. This affects us as consumers, but it also has implications for your business.
Industry-wide, retailers lose $550 billion in return costs. Because shoppers don't want to pay for returns, it means the business has to front the cost. As customers buy more online, businesses need to find new ways to discourage returns as well as overhaul the returns process.
If you ship product to consumers, it's high time to evaluate how you approach returns.
Identify the shoppers that routinely buy and return items. Consider limiting the number of free returns during a specified period. This discourages serial returns and protects your budget.
Adjust your messaging during the checkout process. Emphasize that returns are harmful to the environment—free returns also mean increased prices. This messaging helps customers consider their purchase, potentially preventing returns.
But, as a brand, you also need to update your product listings. Customers rely on these listings to shop online. If your listing is inaccurate or vague, there's a good chance you'll see more returns.
Take the time to improve your product descriptions and images. Include dimensions, sizes, and demonstrate its features. Videos don't hurt, either. Communicate better about your product so customers know exactly what they're getting.
The Bottom Line
---
Kohl's and Amazon are solving the headache of returns through this smart partnership. While you may not be as big as Amazon, it's important to innovate your own return practices, especially as more customers shop online.
Is it time to overhaul your eCommerce strategy? Logical Media Group's Amazon experts are here to help you sell more online. Chat with us now to get more business.