PPC platforms come with so many features that it can take months to get up to speed. But knowing the ins and outs of these features is the key to optimizing your PPC account to work for your goals, not against them.
One of the most powerful PPC campaign features is ad targeting. Ad targeting helps you reach the best audience for your brand in the most efficient, cost-effective way possible.
Know Your Options
Ad targeting isn't limited to Google Ads, either. Bing, Yahoo, Facebook, LinkedIn, and many other PPC platforms offer smart ad targeting options.
However, it's important to realize that you'll have different targeting options depending on the platform you choose.
For example, if your B2B business is looking for people with a certain job title, LinkedIn would be the better platform for you because they offer job title targeting. This makes LinkedIn a unique goldmine for B2B brands and even recruiters.
Facebook is also a better option than Google Ads for generating brand awareness. With targeting options like income, relationship status, politics, and more, Facebook offers in-depth targeting options that rival Google Ads.
Before you create your PPC campaign, make sure the platform you choose has relevant targeting options that will work with your campaign.
You can find the best platform for your brand by looking at three key areas.
1. Intent
What is your audience primed to do on the PPC platform? On Amazon, they're ready to buy, while on Facebook they're chatting with friends and family. How will this dynamic affect your ad targeting?
2. Platform features
Google Ads is a robust PPC platform, but other platforms have features that Google can't touch. If you need to push for more product sales, Amazon Ads would be more effective than Google Ads.
3. Customer journey
Always measure the PPC customer journey. Which ad targeting options and platforms lead to the most impressions, conversions, or sales?
Use a CRM to see when PPC led to a sale so you can determine the most effective ad targeting options for your campaigns. This will help you see where to dedicate your time for the best ROAS.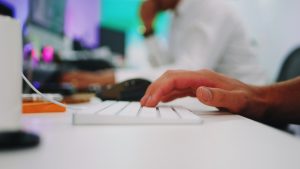 8 PPC ad targeting ideas for your brand
Choose the ad targeting options that work best for your audience, but don't be afraid to try something new. PPC success comes from courageous experimentation, after all.
You have plenty of options for ad targeting. Here are our 8 favorite ad targeting methods to get more traffic to your site.
Remember, depending on the PPC platform you choose, these features may go by a different name. Get familiar with your platform's targeting options before starting your campaign.
1. In-market
This targeting option is primarily used in YouTube and Display campaigns with Google, but it's now available for Search campaigns as well. In-market targeting is a predefined audience that Google creates for you.
Google uses search history and other data to determine that a user is in the market to buy a product similar to yours. Choose from subsets like Apparel, Education, and Travel to connect with high-intent audiences with your PPC campaign.
2. Life events
PPC platforms like Google use customer search trends to determine when users are having major life events. There are only a few options to choose from for life event targeting: graduation, marriage, and moving. If your audience fits into any of these subsets, life events targeting could be a great option to find more customers.
3. Custom intent
Google's custom intent feature uses your keywords and website URLs to create a custom audience for you. This is a perfect feature if you need help defining your audience for a new product or you're testing out ad copy.
4. Affinity
Affinity targeting homes in on users who are interested in certain hobbies or lifestyles. Google offers audiences like fashionistas, car enthusiasts, action movie loves, environmentalists, and more. Affinity targeting is best if you're trying to narrow down lifestyle attitudes with an existing audience.
5. Remarketing
Remarketing shows PPC display ads to users that have already interacted with your brand elsewhere. Most PPC platforms offer some form of remarketing, which compiles audiences based on a tracking pixel on your site. You should always implement remarketing in your targeting options because it's affordable and enhances your ads' effectiveness.
6. Imports and uploads
Got a customer email list? Put it to good use by uploading it as an audience in your PPC campaign. You can either upload a CSV sheet or do a direct import from Google Analytics (for Google Ads only) to create segments based on users who have already engaged with your brand. You can use this audience for better remarketing and even for customer loyalty campaigns.
7. Demographics
Demographic targeting ensures you're reaching the right audience with your PPC ads. Demographic targeting works best as you add several layers of data, so you see a well-rounded view of your customer.
For example, targeting female business owners aged 25-40 in the Seattle area is more effective than targeting all adults in the United States.
Demographic targeting differs depending on the PPC platform, but usually includes data points like age, gender, income, location, and even parental status.
Demographic targeting works best when you already understand your audience. Use data from Google Analytics to learn more about your customers' demographics.
8. Topics
Topic targeting is available on the Google Display network. This targeting option allows you to choose a list of websites with a similar theme or idea. The goal is to connect your ads with related websites to display in front of the most relevant audience possible.
Google offers generalized topics with many subcategories. For the best results, we recommend getting as granular with your topics as possible.
For example, if your client is a car dealership, you would choose the topic category "Autos & Vehicles." You could get more granular from there, specifying which type of vehicle you'd like to target, like motorcycles.
The Bottom Line
PPC platforms are only going to get better and more relevant, both for advertisers and users. Experiment with different ad targeting options to find what works best. It's only through careful optimization that PPC can incrementally transform your business.
Logical Media Group's team of expert PPC strategists knows how to get PPC results. Chat with us now to schedule a free brainstorming session for your next campaign.