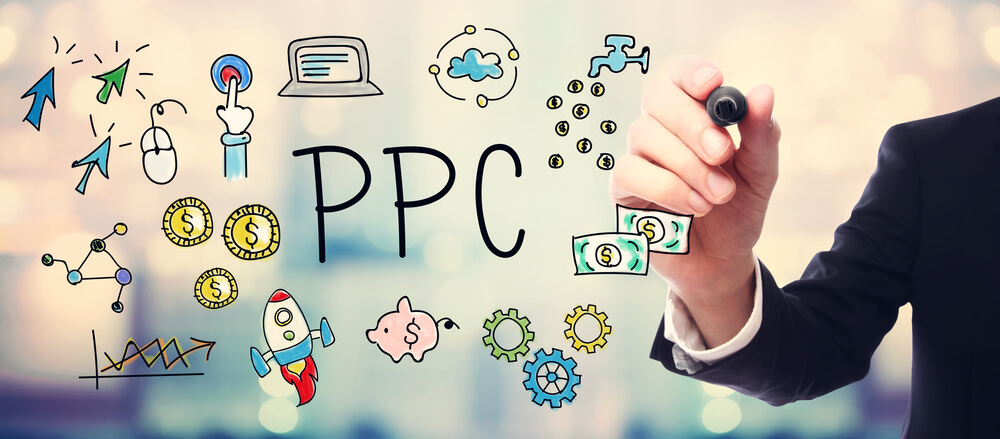 Google is the go-to company for so many things: searching for information, shopping, and even PPC ads. Google Ads is definitely one of the most popular options for PPC ads.
In fact, Google Ads is so popular that, when we talk about PPC, marketers automatically assume we're only talking about Google. Google has been the reigning champion of PPC for over a decade thanks to their commitment to customer experience and innovation. But this doesn't mean that Google is the only option for brands to consider.
There's no universally "best" PPC platform. All platforms have benefits and downsides. It comes down to knowing what's best for your brand, customers, budget, and campaign. But this could very well mean that Google Ads isn't right for you.
Google Isn't Always the Answer
---
While Logical Media Group specializes in Google PPC, it doesn't mean PPC is the only platform we recommend. Google Ads isn't always a good option. Businesses are beginning to step away from the platform for many reasons.
1. Increased competition
Competition increases every time a new advertiser enters the Google Ads marketplace. This can lead to increased CPC and lower ROI.
However, this depends on your competitors, keywords, and ad spend. Depending on your business, you may find it more difficult to be competitive on Google Ads than on other platforms.
2. Users aren't there
As an advertiser, you have to go where your customers are online. While plenty of users are on Google, that doesn't mean all of your customers use this search engine.
If your customers aren't on Google, Google Ads doesn't make sense for you. For example, if you're targeting Gen Z users, your money would be better spent on Instagram instead of Google Ads.
3. Irrelevant traffic
Some brands get on Google Ads and immediately see a huge influx of traffic. This looks promising until you see that there are nearly zero conversions and you have a high bounce rate.
Because so many users are on Google, it's important to get your demographic targeting just right. Go too broad and you'll pay hundreds of dollars for irrelevant clicks.
6 Alternatives to Google Ads
---
While Google Ads is a great addition to your PPC portfolio, it shouldn't be the only platform you use. Try these alternatives to Google Ads.
1. Facebook Ads
Facebook is a great place to target mobile users aged 30 and older. One of the best things about this PPC platform is its targeting options; few platforms have the depth of demographic data for you to choose from.
Facebook Ads are great for building awareness as well as scoring more conversions. This is due to their engagement-friendly ad formats. While they have traditional image and video ads, Facebook also offers:
Slideshow Ads: This ad format combines your existing images, videos, and text to tell a story. It's a great way to create ad content without the hassle.
Carousel Ads: This allows you to display up to 10 images or video in a single ad, each with a unique link.
Collection Ads: This option is perfect for eCommerce brands. Showcase products from your catalog natively in Facebook.
Remember, many of these ad formats are exclusive to mobile users only. Tailor your ads to be mobile-friendly to get the best results.
2. Amazon Ads
Amazon's huge marketplace is perfect for eCommerce brands looking to move the needle. Amazon is the king of product-led search; it even bests its archrival Google in this area.
Amazon users are on the platform ready to buy. Because of this, they're much more likely to buy something from an Amazon Ad than they would from a Google Ad. Platform indicates intent, and when it comes to buying intent, you can't beat Amazon.
Use Amazon Ads to sponsor your products in a variety of ad formats. Give your sales team a serious boost with this affordable PPC option.
3. Bing Ads
Bing seems like a B-string search engine to many marketers, but it's anything but. Bing owns over 30% of the search engine market. The platform also claims that Bing users tend to spend 25% more online than other search engine users.
While Bing may not be the number-one search engine, it still attracts billions of users. In fact, some users exclusively use Bing. This means you're missing a large facet of your audience by overlooking Bing.
The upside to Bing is that there's less competition. This means you'll likely see lower CPC, but also lower traffic. However, it's still worth experimenting to see if it's a viable option for your brand.
4. Yahoo
Once Google's search rival, Yahoo is trying to outpace Google in the PPC world, too. Yahoo created a platform called Gemini, which offers native and search advertising to brands.
Their network includes sites like TechCrunch, AOL, Tumblr, and the Huffington Post. With over 2 billion ad impressions per day, Yahoo's platform can give you the traffic and results you need. They even offer a variety of ad formats like search ads, image ads, video ads, app install ads, and Yahoo mail ads.
5. AdRoll
AdRoll was once known as a retargeting platform. Today, AdRoll has expanded beyond simply retargeting and gives brands a more robust PPC experience.
AdRoll now offers display, social, email, and video ads. It even connects to Facebook and Google to run retargeting ads.
6. Pinterest Ads
Often mistaken for a social network, Pinterest is actually a search engine. It's a visual search engine that users consult for crafts, decorations, lifestyle, and more.
Users are more primed to buy when they're on Pinterest. Instead of a text-based ad, they're able to see a full-sized pin of your content. The ad platform also gives you robust budget and demographic options to easily manage your promoted pins.
If you're an eCommerce brand, you can boost sales directly through the Pinterest Ads platform with "buy it" buttons.
The Bottom Line
---
It's time to go beyond Google Ads. Embrace diversity in your brand's PPC stack. Connect with a wider audience and potentially see better ROI with these less-popular PPC platforms.
Let's plan the best stack for you business. Get in touch with Logical Media Group to see which PPC platforms will work best for your next campaign.