Whether you're running a promotion or not, Prime Day is Prime Day, two of the biggest days of the year for Amazon traffic, and a solid time to get your product in front of many new-to-be customers.
To help you make the most of Prime Day, we've put together a checklist to ensure high visibility for your products.
Prime Day Checklist:
Run Branded Product Ads
Assume all your competitors will be running ads in your category and on your top keywords, so make sure you're advertising on your own products to ensure that your sales won't be stolen by a competitor.
Likewise Prime Day is one of the best opportunities for cross sales – if you have some new products you want to introduce (or others you just want to promote), create a Sponsored Product campaign that targets your catalog's ASINs. This will show ads in the carousel on product detail pages (among other places), and can potentially get you an upsell or spur interest in lesser known products. 
If you have a small catalog (say 10 SKUs or fewer), advertise the whole catalog — if it makes sense. If your catalog is vast, however (50 SKUs or more), consider being more selective with your advertised products. For example, you can avoid advertising a product you're also using as a target. If you have a lot of children products (products that have the same parent ASIN), consider advertising for only a few of the more popular children. In addition, you can always look at your Market Basket Report to see what products are frequently purchased in tandem with your own – this can uncover good opportunities for both cross sales and complementary targeting.

Advertise on Electronics and Groceries
While almost every category will have some brand running a Prime Day promotion, electronics is usually the one that receives the most attention on Prime Day. Next to that is groceries. Amazon used to offer some discounts on Amazon groceries during Prime Day (and apparently will not this year), but deal hunters are still likely to be scouring this category.
For both, brainstorm on some products that complement what your offer and consider advertising on those. For example, if you sell sports beverages, consider advertising on Fitbits or other exercise-related electronics. If your core demographic skews younger, try advertising on game consoles. 
With groceries, you can create a Sponsored Display campaign and target Amazon Fresh and Whole Foods audiences.
If you do plan to do this kind of complementary targeting, however, avoid keywords and bid adjustments that are aimed at showing up on the search-results page and instead focus on a strategy that gets your products to appear on product detail pages' advertising real estate. If you're advertising a game console controller and using keywords that describe just the console, a shopper is going to ignore your ad in the search results page because they're intent is to reach the console's product detail page. Once they're on that page, however, they're going to be much more receptive to your ad.
If you need help brainstorming on complementary targeting, then move on to the next item.
Check Your Brand Analytics
We've been saying for a while that the Brand Analytics report is the most underused report in all of Amazon. You can view it by going to "Brands" in your account dashboard, then "Brand Analytics." Here you can view what searches are trending on Amazon over a given timeframe. The default window is last week, but you can look at individual days, months, quarters, and so on.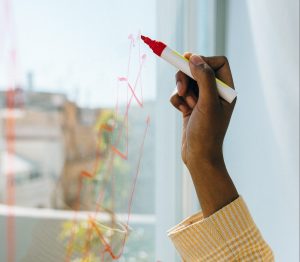 Brand Analytics provides the most frequently searched keywords as well as the most-clicked products for those keywords – think of it as Amazon's own scoreboard. In the lead-up to Prime Day, check it out and see what searches and products for those searches are trending. This can give you an idea of where you can get the most exposure for your keywords and product targets. (You can also see what was trending most during last year's Prime Day.)
Amazon Attribution Tags and Other Channels
Lastly, if you're using other digital platforms to sell your products on your website, such as Google, Facebook, and more, create some Amazon Attribution tags and shift traffic to Amazon for a day (well, two days). Amazon loves getting traffic from other channels and it can provide a great boost to your products' rank that can last beyond Prime Day. If you're running a promotion, this is an absolute must. 
—
Prime Day is the most important day of the Summer for most brands. It's important to keep up with the competition, and most importantly, reap the benefits of the insane levels of Amazon traffic! It's not too late to get a strategy in place, and our team of experts are here to guide your strategy if needed.