Web accessibility is like a lawyer. You don't realize how important they are until you're sued or everything is a mess. Amazon, Beyoncé and EA are just a few companies that were sued and suffered the impact of a lack of web accessibility. We have some tips and information for you to follow so the same doesn't happen to you.
What is Web Accessibility?
Web accessibility means making websites and online content easy to use and understand for everyone, including people with disabilities. Just like we have ramps and elevators to make buildings accessible for people in wheelchairs, web accessibility helps people who have difficulty seeing, hearing, or using a computer to access and use websites. 
It involves things like adding captions and descriptions for videos, using larger text and clear colors, and making sure buttons and links are easy to click. By making websites accessible, we can include everyone and make the internet a better place for everyone to enjoy.
How Accessibility Benefits Everyone?
According to the World Health Organization (WHO), approximately 16% of the global population lives with some form of permanent disability. However, it's important to recognize that disabilities can also be temporary or situational. 
Where temporary disabilities can arise from incidents — like a broken arm resulting from an accident — situational disabilities refer to limitations that occur in specific circumstances, like having lunch and navigating online or holding a child when buying something online. All of us, in a certain moment, will have a disability
These temporary and situational disabilities further emphasize the need for web accessibility to ensure that individuals facing any type of disability — be it permanent, temporary, or situational — can fully engage with digital content and services without barriers. All of us need web accessibility, which, many times, leads to generating loyalty with the general public.
Why Accessibility is Important?
Web accessibility is crucial because it ensures that individuals with disabilities can access and interact with websites on an equal basis with others. By implementing accessibility features, websites become inclusive and provide barrier-free access to information, services, and opportunities. Web accessibility is important as it allows people with visual, auditory, cognitive, or motor impairments to navigate websites, consume content, make transactions, and engage fully in the digital world. 
Web accessibility is not just a legal or moral obligation; it is a fundamental right that promotes inclusivity, equal access, and equal participation for everyone, regardless of their abilities. Here, we also lay out some reasons why accessibility is important.
Inclusivity
Accessible websites empower people with disabilities to access information, participate in online activities, and engage with digital content, fostering inclusivity and promoting equal opportunities.
Compliance with Laws and Regulations
Many countries have legislation in place that mandates web accessibility; ensuring compliance can help website owners avoid legal issues and potential discrimination claims.
Expanding Audience Reach
By designing websites with accessibility in mind, you can cater to a broader audience, including people with disabilities, aging populations, and those using assistive technologies.
Enhanced User Experience
Accessibility features, such as clear navigation, alternative text for images, and proper color contrast, improve the overall user experience for everyone, leading to increased user satisfaction and engagement.
Why Implement Accessibility on Websites?
Implementing web accessibility is not only a moral obligation but also a smart business decision. The following are factors and benefits of why you should prioritize accessibility in your website development process.
Competitive Advantage 
By offering an accessible website, you differentiate your brand from competitors, demonstrating your commitment to inclusivity and attracting a wider customer base.
Improved SEO
Accessibility practices, such as using descriptive headings, alt tags for images, and semantic HTML, can enhance your website's search engine optimization (SEO), making it more discoverable in search results.
Better Usability
Accessible websites are typically more user-friendly and easier to navigate, benefiting all users. Consider it as an opportunity to refine your website's design, structure, and functionality, leading to improved conversions and user satisfaction.
Future-Proofing
Designing with accessibility in mind ensures that your website is compatible with emerging technologies, such as voice assistants, screen readers, and mobile devices, providing seamless user experiences across various platforms.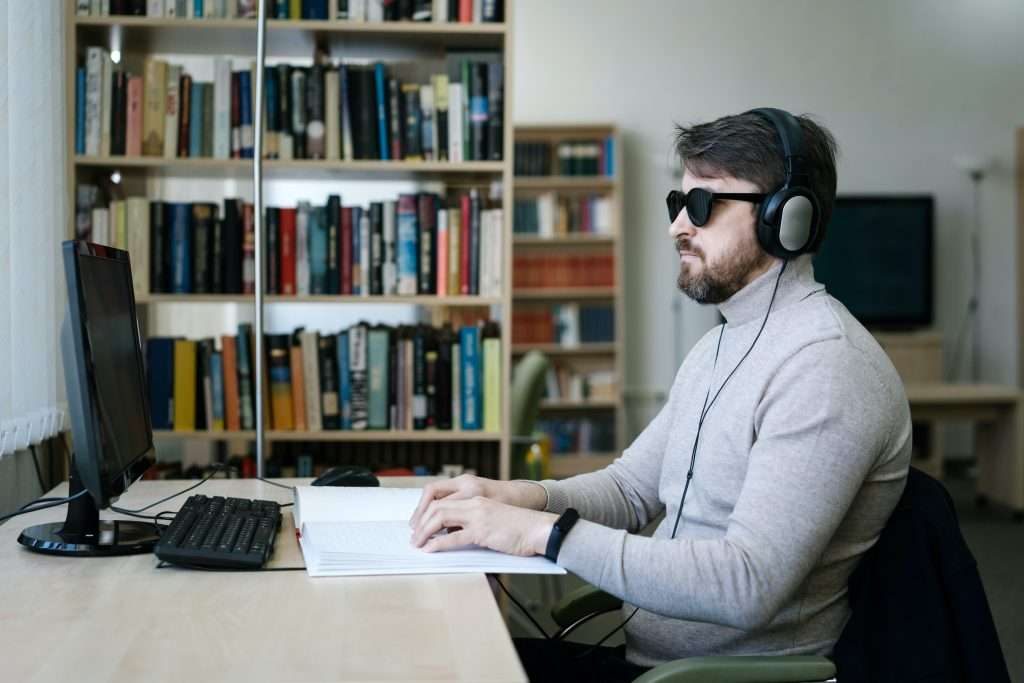 Benefits of Implementing Accessibility
Implementing accessibility features brings numerous benefits to both users and website owners. Some key advantages and benefits of implementing accessibility include a more generous market reach and increased brand awareness and positive brand sentiment.
Increased Engagement
Accessible websites create an inclusive environment, fostering user engagement, and encouraging visitors to spend more time on your website.
Expanded Market Reach
By accommodating individuals with disabilities, you tap into an underserved market segment, potentially expanding your customer base and driving business growth.
Positive Brand Image
Prioritizing accessibility demonstrates social responsibility and inclusivity, helping build a positive brand image and customer loyalty.
Reduced Legal Risk
By conforming to accessibility standards, you mitigate the risk of legal action and ensure compliance with accessibility regulations.
Negative Impacts of Inaccessible Websites
Although there are the benefits of implementing accessibility that we have highlighted, we need to mention the negative aspects of websites that have not been updated to full web accessibility. Failing to implement accessibility on your website can have several negative consequences.
Exclusion of Users
Inaccessible websites alienate people with disabilities, preventing them from accessing information, making purchases, or interacting with your services. This leads to lost opportunities and potential customers.
Legal Consequences
Non-compliance with accessibility regulations can result in legal actions, fines, and damage to your reputation. It's crucial to prioritize accessibility to avoid legal complications.
Poor User Experience
Inaccessible websites can frustrate users, leading to high bounce rates, low engaged user rates, decreased overall user engagement, and negative reviews.
Missed Business Opportunities
Neglecting web accessibility means missing out on potential customers and limiting your website's reach and impact.
Accessibility in Action
Web accessibility is an integral part of website development and design, promoting inclusivity, expanding your audience reach, and enhancing user experience. By prioritizing accessibility, you not only comply with legal obligations but also reap the benefits of increased engagement, improved SEO, and a positive brand image. 
Neglecting accessibility, on the other hand, can result in exclusion, legal complications, poor user experience, and missed business opportunities. Therefore, it's essential to embrace accessibility practices and ensure that your website provides an inclusive online experience for all.