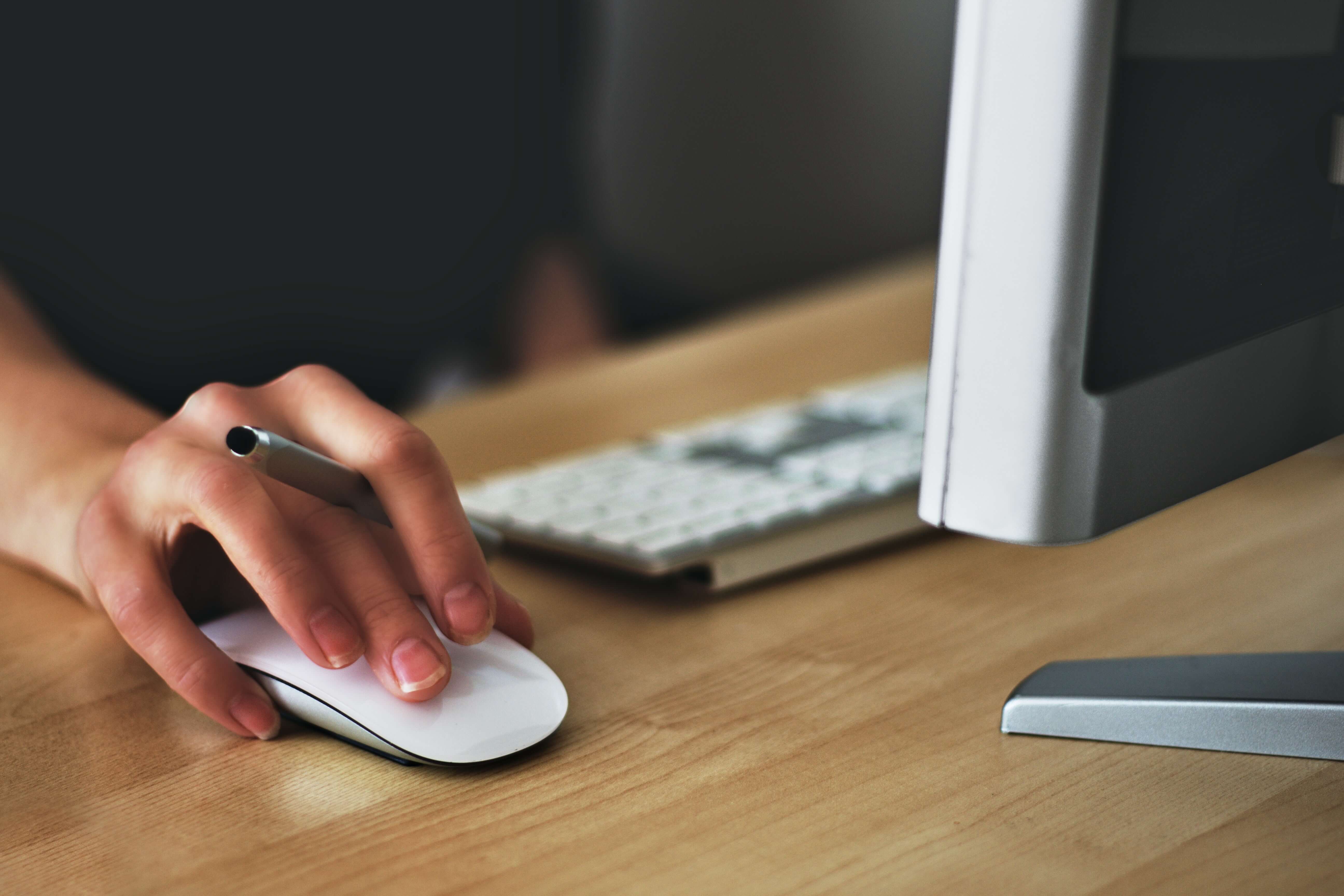 Running a Pay Per Click (PPC) campaign for your business can have a large impact on your bottom line. Set up correctly, you can establish consistent ROI and grow your business. Many advertisers excitedly jump into PPC without a plan, adjusting campaigns as they go; Google makes it very easy to set up a campaign and start showing ads. As a group of paid search nerds, we are as thrilled as you are, to watch your traffic skyrocket with paid aids, but it can be dangerous to jump into PPC without a carefully crafted plan.
Going the easy route and setting your campaign up quickly and without a strategy, on rare occasions, can provide a small return but it is more likely that you will waste hours of time and hundreds of precious budget dollars. Even the greatest advertisers fall prey to flimsy sales funnels and other advertising sins. Don't let your success be a surprise; craft a PPC campaign designed for success.
Take the time to craft and plan your PPC campaign in order to get the best return on your investment. With a properly structured PPC campaign, you will be sure to target your audience very specifically with the right message and more importantly, at the right time; when they are ready to buy. It is your job as advertisers to know who your customers are, what they like, what they don't like and what they are doing online. It is your job to know that and reach out to them with content and ad messaging that is inline and specific to their customer buying journey. Structuring your PPC campaign the right way will yield more traffic and conversions in the most efficient manner possible.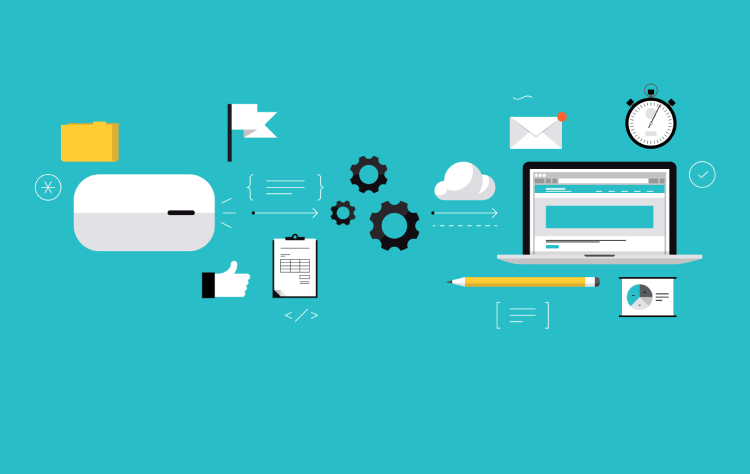 Use this checklist to set up your PPC campaign for the best possible ROI.
Checklist for PPC campaign setup
Whether you're a PPC novice or a pro, use this checklist to create a smart strategy that aligns with your business goals.
1. Internal audit
Pump the brakes before you log into Google Ads! The first thing any responsible advertiser needs to do is audit themselves before running a PPC campaign. An audit is a comprehensive overview of your brand's online presence. Audits highlight what you're doing well, and what areas need improvement.
Why audit yourself first? It's simple: this is your chance to clean up your digital presence. Audit your site's analytics and crawl it for errors, like 404 pages or broken images. This ensures consumers have a great experience on your site, no matter where they land.
Audit and improve your social media presence, website, email templates, and any other place where your brand can be found. This alone can improve your conversion rates before you spend a cent on PPC. Think of auditing as troubleshooting. A technical audit helps you find what needs fixing, helping you build a stronger site for both SEO and PPC.
Think of it this way, you are about to invite as many people as you can to a party. Do you want the party to be an old house, with an old kitchen, bad music and no dance floor? You want to make sure that if you are going to spend a lot of money on sending traffic to your site, that you have set up the best possible user experience so you have the highest probability for converting those users. When you spend money on Google ads, make sure the digital experience you are serving up is your best foot forward – so! Internal Audit first!
2. Research and goals
Use data and research to inform your PPC campaign goals. It's not enough to say "I need more customers." Use your existing data such as site analytics, customer feedback, and industry trends to determine the best direction for your PPC campaign.
Once you have a general direction for your campaign, set goals. Remember to design SMART goals that you can measure after your campaign. This will make it much easier to determine what was successful and what needs to be adjusted in the future.
Align these goals with your company's business. There are revenue generating conversion goals that must be configured and tracked however you will also want to track as many other Key Performance Indicators (KPIs) as you can. Some examples can be Contact Us Form, White Paper Downloads, Email Sign Up, and Watch Video to name a few. Remember that your site visitors do not always purchase on their first visit – depending on where they are in the conversion funnel, these other KPIs will likely be the tipping point to keep your business in the consideration set and bring them back to purchase when they are ready.
3. Competitor analysis
Because PPC is an auction based platform, you will be competing with all other advertisers that are competing on your same keywords. The bidding is auction based so the cost per click(CPC) can increase dramatically, if you are competing against aggressive advertisers who are consistently increasing their bids. Research who else is competing on your keyword set. Because your competitors have a direct effect on keywords and bids, potentially increasing your costs while poaching valuable traffic, it is important to know how competitive your search terms are.
There are great competitor tools out there like SpyFu that provide a window into what your competitors are doing. They not only supply you with keywords your competitors are using but it will also show you their ad copy and very importantly, it will show you how much money they are spending. This competitor analysis will provide you with a lense into how you stack up against your competitors; surfacing weak points in competitor strategies. Identify low hanging fruit with a competitor analysis that keeps you ahead of the pack.
4. Tree Structure
Before you do any keyword research, write any ad copy and select any landing pages for your campaign you want to rise up to about 50,000 feet and look at your business to understand how people find you. What are ALL the different veins and arteries with which people can find your business? Taking the time up from to identify all these unique categories, will both help you manage the account once it is up and running, but also provide a superior return while running more efficiently. We call this stage the Tree Structure and we spend a full week solely surfacing all of the categories (and subcategories) that people can find our client's businesses.
This is a very time consuming process and can be challenging depending on the complexity of your business or the nuances with which people talk about your business. We mentioned earlier that Google makes it very easy to set up a Google Ads account and we here at Logical Media Group subscribe to a philosophy that if it is difficult to do, then we should be doing it, because the competition likely won't. This could not be a more true statement, we have inherited accounts for years and I am always astonished at how this step is skipped, or not completed in as thorough a fashion as it should be…
5. Keyword research
Here comes the fun part! Well the nerd in us calls this the fun part but this could be the most time consuming portion of the campaign build. It is time to determine the keywords you want to target. Using a combination of your audience analysis, goals, and competitor analysis, brainstorm a list of keywords. Don't skip researching keywords for any of the categories or subcategories identified in the first step of the Tree Structure—the right keywords will be the difference between amazing results and outright failure. Majority of PPC accounts have the 80/20 rule, meaning 20% of the keywords in the account, spend 80% of the budget, and also comprise 80% of the return. If you do not build out every category, you may end up not ever finding your 20%.
Once you've brainstormed some keywords, use a keyword tool to refine them. Our favorite, and most commonly used tool, is the Google Keyword Planner. Keyword Planner gives you search volume, average CPC, and keyword suggestions. Ideally you want keywords with a high search volume and low competition or CPC. It's generally safe to have both high and low competition keywords to see results without busting the budget. Remember to have a mix of long and short tail keywords to stay competitive.
But it's not enough to just determine your keywords. You should also consider negative keywords. They're an underused tool that can save you unnecessary costs by filtering out specific queries.
Before plugging your keywords into the PPC platform, choose your Keyword Match Type. This is usually set to "Broad," but this isn't always the best choice. Here's a quick guide from Google to choose the right match type for your campaign.
6. Define ad groups
Once you have your well-researched keyword list, it's time to sort them into ad groups. Ad groups let you create hyper-targeted advertisements for higher engagement. You can even create customized landing pages for each segment of your audience. Get as granular as you like here; more relevant ads mean better-quality clicks!
Group your keywords together by topic. For example, if you run a bakery, you would run separate campaigns for cake and ice cream. Your cake ad groups might include one for birthday cake, one for cake pops, and another for cupcakes.
7. Create landing pages and ads
The best landing page is a specific landing page. Tailor your landing pages to be as specific as possible. Address audience pain points in the copy and highlight how your solution answers all of their problems.
You want to use target keywords in the landing page copy, but don't be spammy about it. Avoid keyword stuffing and instead deliver content that's valuable to your audience. When in doubt, you want to design for speed with landing pages. A one second delay in load time means an 11% loss in page views. That's a recipe for lost conversions and wasted ad spend.
When it comes to writing jaw-dropping ads, you have a lot of options. The world of ad copywriting is a big one, but there are a few simple rules of thumb.
When writing copy for your PPC ads, write at least three ad options per ad group. This gives you more to play with once the campaign goes live. It's all about experimenting and seeing what's best for your audience. Also once you find messaging in one Ad Group (or subcategory), you can implement that into all your other ad groups.
Remember to include all essential components of the ad, like the headline, brief text, and display URL. Make your unique selling proposition (USP) crystal clear in the copy. Don't forget to include ad extensions if they make sense for your campaign. Check out this Google resource to choose the right ad extensions.
8. Track it!
In advertising, it doesn't matter if you say you did something. If the data isn't there to support it, it didn't happen. Always, always implement tracking on your PPC campaigns. It takes a few extra steps, but it's worth the work. Integrate PPC tracking with other platforms, like Google Analytics, to get a 360-degree view of your customer journey.
The bottom line
PPC has so many possibilities for marketers. Unfortunately, so many people make critical missteps while setting up their PPC campaigns, spending more money and time on things that just don't work. Use this checklist to set up rockstar PPC ads that your audience can't turn down.
Are you feeling overwhelmed by the idea of PPC? Don't fret! Give Logical Media Group a ring to do all the heavy lifting for you.