By: Jena Marble, Creative Manager
Jena Marble, who heads up our creative team at Logical has been busy at work building out a thoughtful and integrated creative offering. We wanted to give you a glimpse into her philosophy on creative and how it pairs with digital services to deliver stronger returns. Jena has a degree in visual communication. Her experience with creative development and brand building has spanned clients like Kohl's, Invesco, Toyota, and Ticketmaster. She has worked in for profit, not for profit and university settings. Outside of work, she is either with her husband and two tots, or spending an unreasonable amount of time thinking about fonts or dreaming about Don Draper's conversation pit. We love that she is at the helm of our Creative practice and are excited to introduce her to everyone!
The infamous Best Picture mix-up at the Oscars. Confusion at the ballot box in Palm Beach county. Font choice on signs along highways throughout America. What do all of these things have in common? Design decisions that had repercussions, both big and small.
But you don't have to look at awards shows (though there are a few examples) to see how good design makes a real difference.
We recently rolled out creative services at Logical Media Group, enabling us to expertly pair thoughtful design solutions with our digital channels including paid media, website development, and ecommerce. We're calling it the creative meets quantitative approach.
Our approach to creative – thoughtful execution that improves the performance of your digital channels. We ask questions upfront to get to the heart of it—your brand and what sets you apart—so we can consistently and effectively make sure your custom creative gets to the right people at the right time. 
1. Strategy is our secret ingredient.

Just like cinnamon in chili, we add a little unexpected to every client's discovery process. Yes, we ask the standard questions: who are you, who is your audience, and what are your goals? But we also ask things that make you think a little differently. What are the words that best describe your brand? What are words that don't describe your brand? What other Instagram accounts are your audience interacting with most? Seriously, what makes you one-of-a-kind?
With these insights in hand, we're able to create custom assets that are consistent with your brand image and tone, seamlessly integrating them into your digital strategy. 
Proof is in the pudding
Our client SMBP needed an updated brand identity. Through our discovery process, we learned that they were a law firm with a heavy tech influence. That meant staying away from stiff serif fonts and boring stock photos of contracts. Instead, we gave them a scalable logo and icon combo, paired with a visual language that relied on bold typography using minimal, elegant fonts and abstract graphic elements.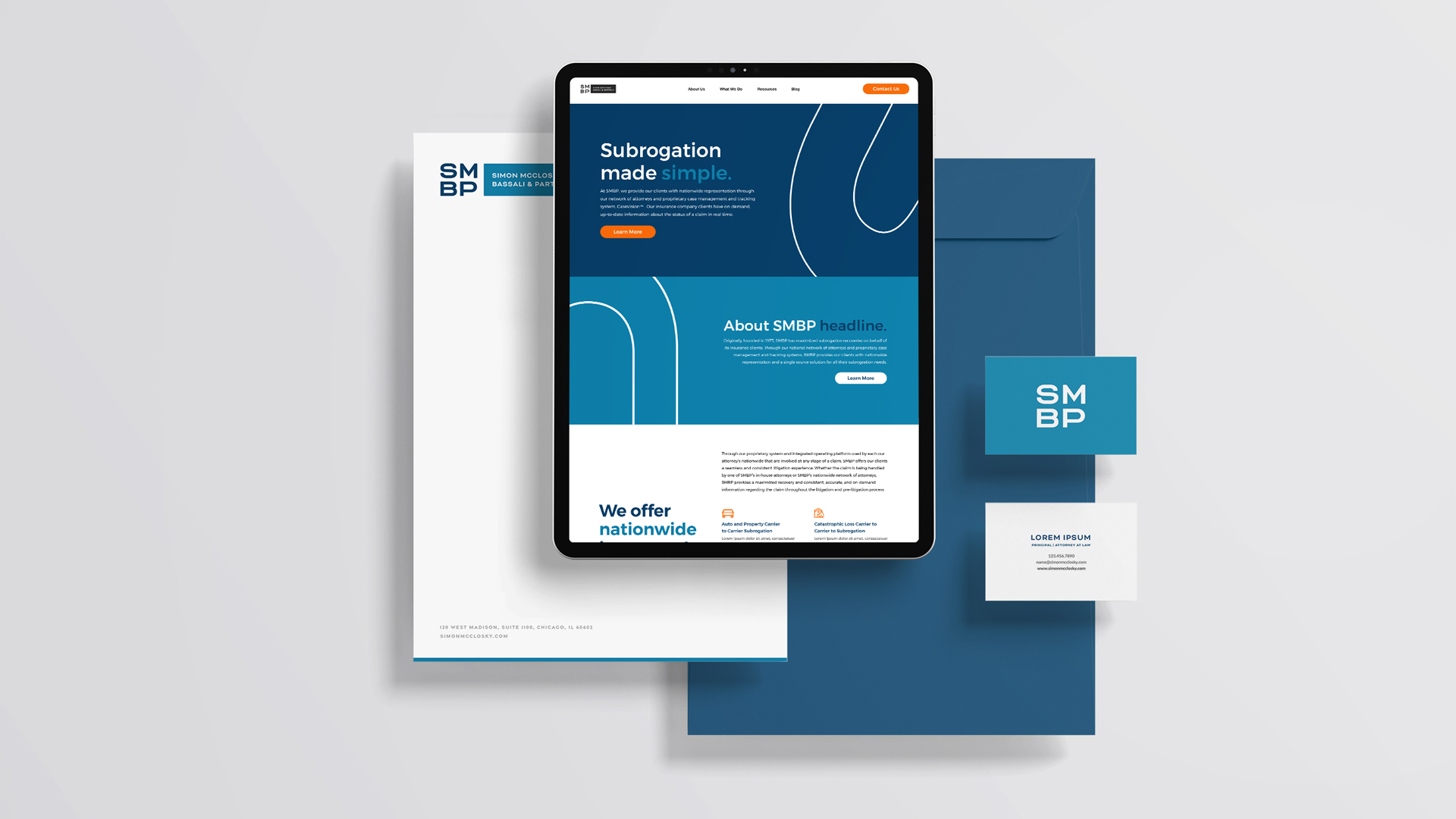 2. Consistency is everything.

Consistency makes your brand feel dependable and leads to confidence among consumers that they'll have a certain experience when they engage with you. Think about it. Interacting with Lego is an entirely different experience than interacting with Tesla. 
Our creative team works to understand your brand through the discovery process (see number 1) while also getting acquainted with your existing collateral (if your brand identity is established). This includes taking a look at your brand guidelines or photo libraries—and doing an audit of existing digital assets like paid ads, organic social posts, and website.
Remember, it doesn't matter how people are interacting with you—social, in-store, or web—your audience should know immediately they are at one of your brand destinations (e.g. a Lego store vs. a Tesla dealer). When your brand gives a consistent experience across every channel, you help to create a trustworthy and recognizable product. And when consumers can recognize and trust you? They're more likely to interact again and again.
Proof is in the pudding
Our client Gobi Heat needed an updated Amazon design strategy. Incorporating some of their existing lifestyle and product photography, as well as their color and font systems, we were able to seamlessly add new creative assets to their Amazon Storefront and A+ Content to create a cohesive and holistic experience.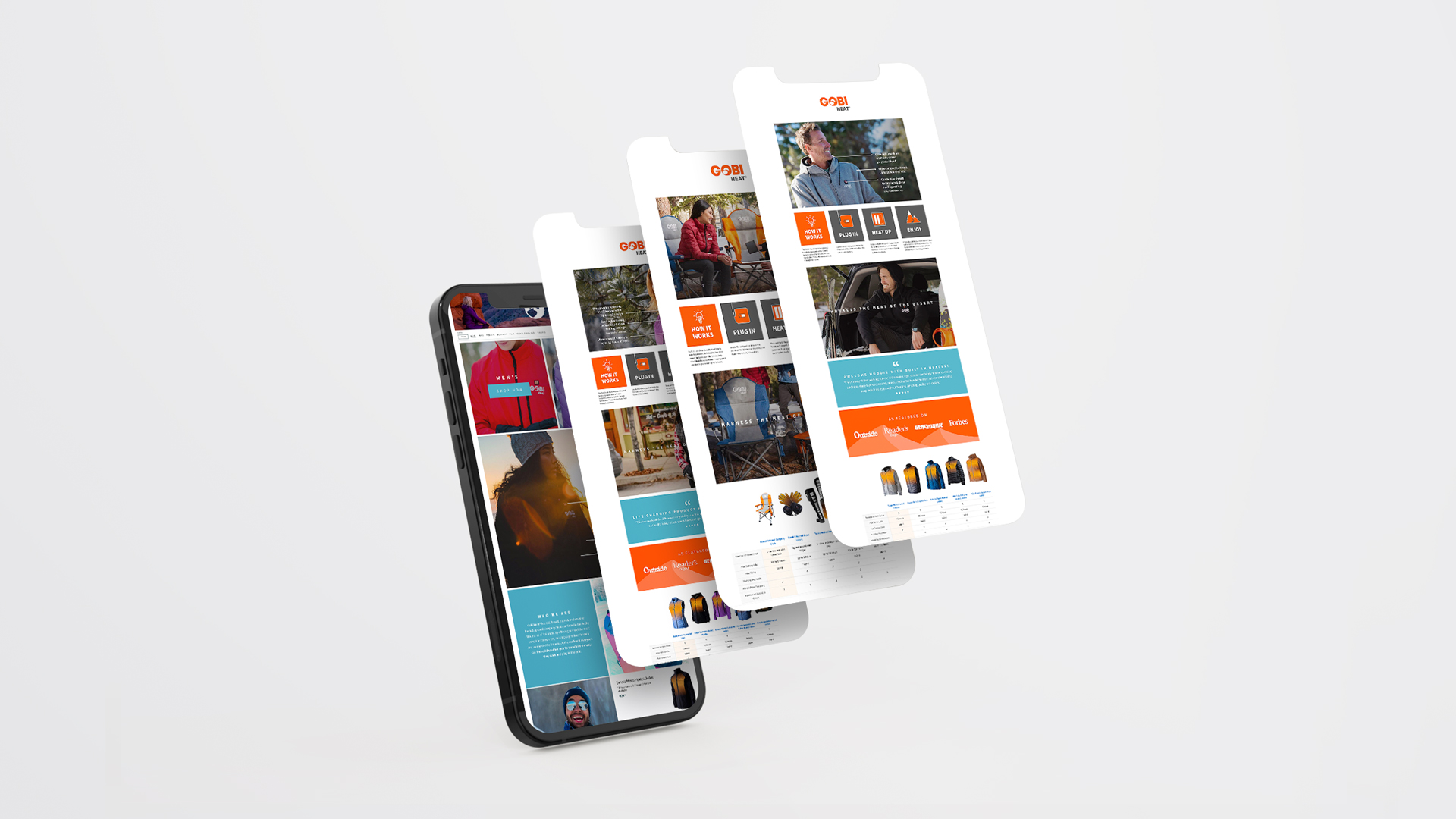 3. Design, test, tailor.

✅ Get to know your brand through discovery.
✅ Complete a creative audit to ensure consistency. 
Now we can start to design. It's where the rubber meets the road, or in this case where pixels meet artboards. We are creative storytellers to the core, and we put this into practice with the design of custom assets that are cohesive to your existing visual identity. 
Do we see an opportunity to add motion graphics to your digital strategy? Maybe it's creative photo sequencing, or a chance to better tell your story through the use of an Instant Experience. We produce assets designed for optimal performance, and we work cross-channel with our teams to run tests— allowing us to report and revise as needed. Whether it's adjusting the headline copy or the length of a video, we know how to create (and tailor) assets that drive traffic and ultimately, conversions. 
Proof is in the pudding
Our client Fresh Wave needed an improved automated welcome series for new email subscribers. Instead of using the opportunity to just "sell" the products, we used this space to tell the story of the brand and what makes it different, highlighting their use of safe, non-toxic ingredients and the versatility of their products. Yes, you can use laundry products to clean your fridge!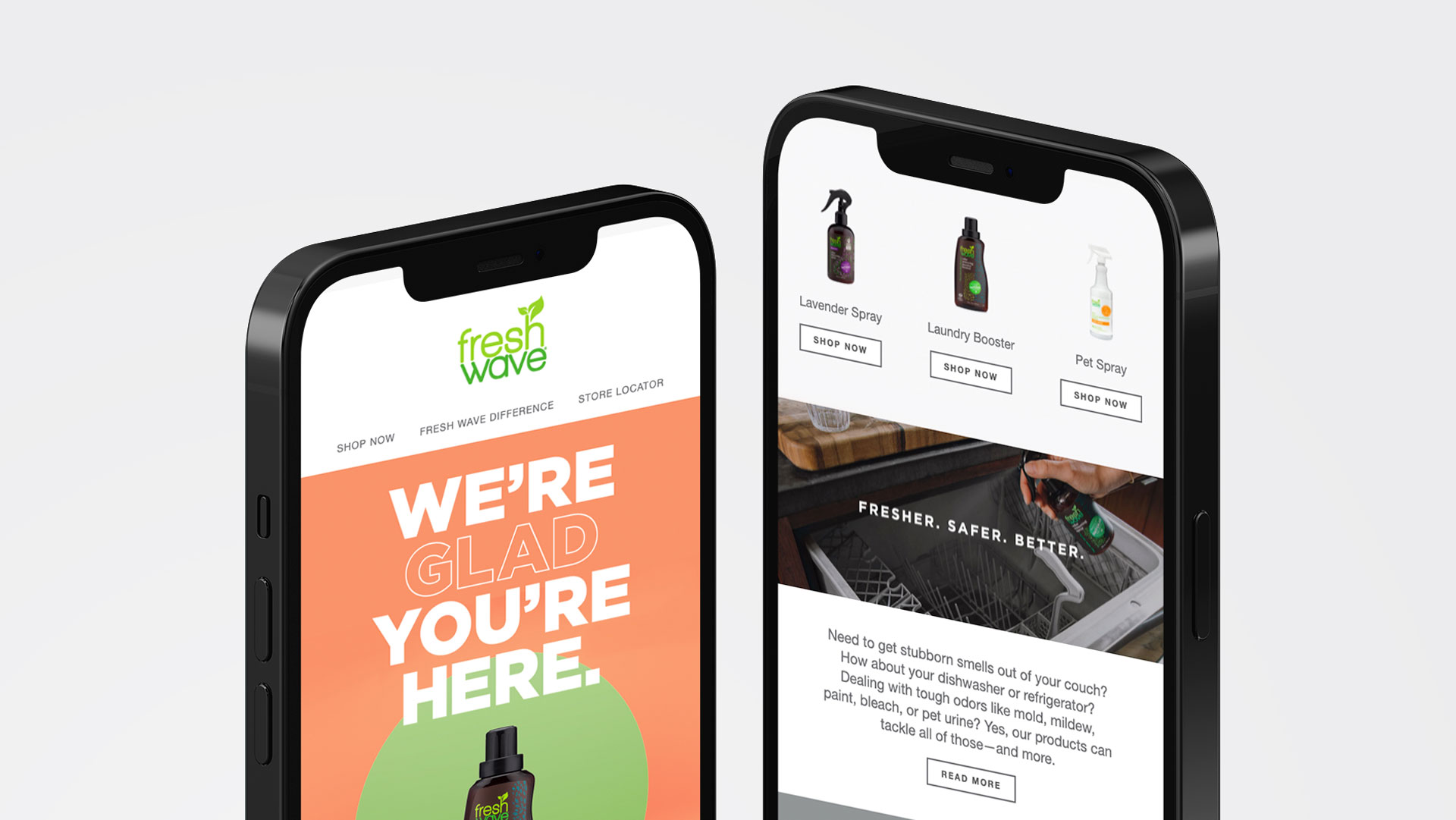 Curious about what all of this looks like in action? Logical is taking you behind the scenes as we work toward rebranding (drumroll please) ourselves! We'll give you a firsthand look at our moodboarding process, one of the first steps in the creative process for our brand identity clients.
Follow us on LinkedIn for news and updates, or reach out and say hello to our newly formed creative team.