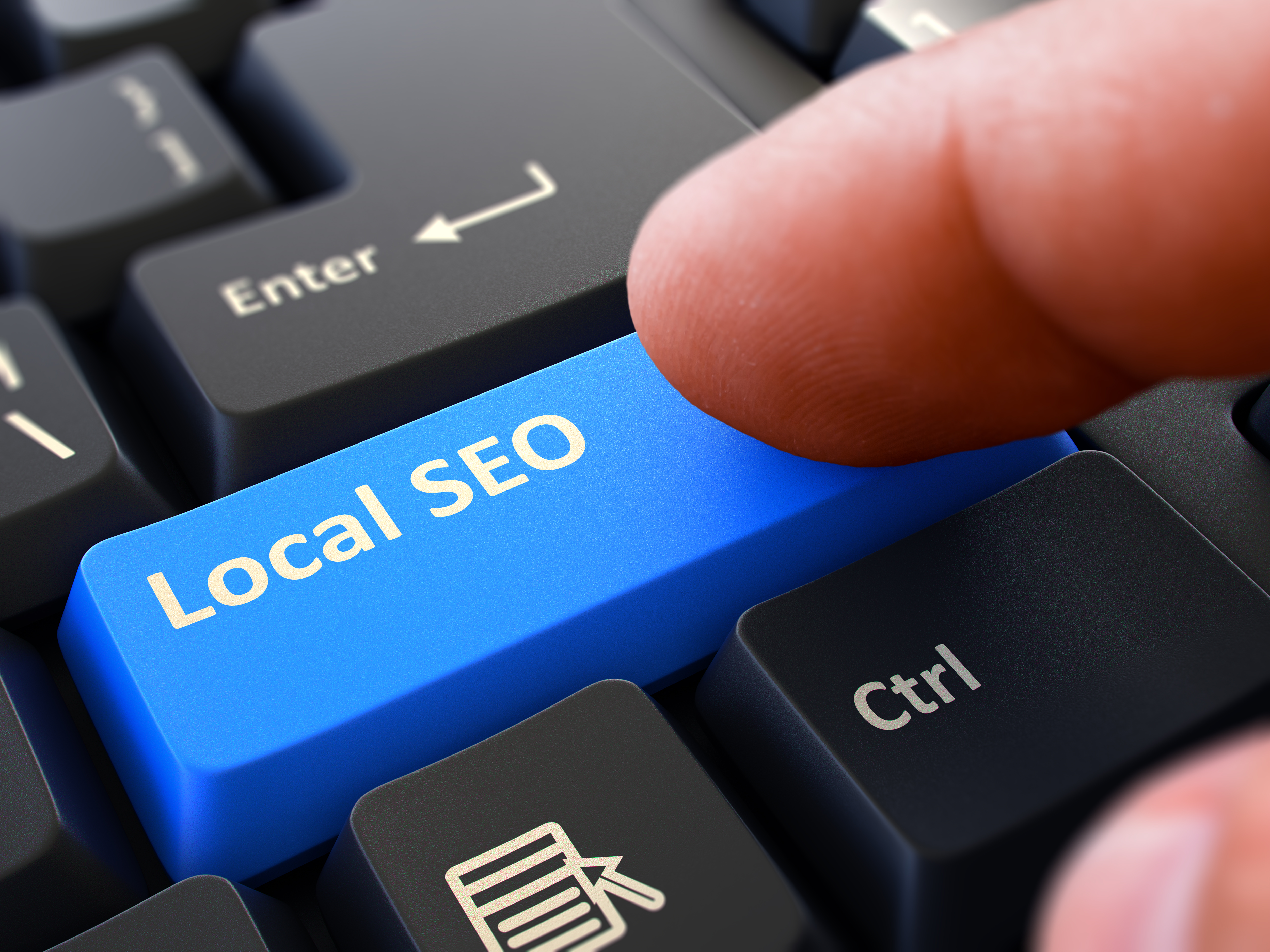 Have you ever used Google Maps?
Of course you have, it's one of the best inventions ever. If you've seen Google Maps, you're probably familiar with Google local search, or local SEO, even if you're not exactly sure what the term means and aren't sure how Google local search works.
When you search for a term either on your desktop computer or smartphone, you'll usually see a portion of Google Maps below the pay-per click ads at the top of the Google search results.
This "Local 3 Pack" gives users a list of three businesses near their location. For example, on accompanying photo is a search for Pizza, in the area I'm searching. At the very top of the search results is the Local 3 Pack, ahead of even the top organic search listing.
Therefore, optimizing your business for local search is another great opportunity to drive traffic to your site, especially with more and more users searching on mobile devices. Even if you're ranking No. 1 organically, your business still may be behind the Local 3 Pack, and possibly up to four pay-per click ads as well.
It's worth noting that one of the main factors in local search is the proximity to the searcher. As you can see from the previous example, the places listed in the local pack are all within a mile of me.
So, that begs the question. How exactly does Google local search work, and what can your business do to gain additional traffic while optimizing your local business? Here are a few ways to optimize your website for local SEO purposes. While proximity is certainly a huge factor, there are other factors that come into play and can get your site to rank locally.
Google My Business optimization and address consistency
When you put together your business listing, businesses are allowed to choose up to three categories Google allows you to choose from, which will help tell Google that your business is relevant for those keywords, as well as similar ones. For example, if you own a country club, you can choose the categories "Golf Club" and "Golf Course."
Another factor to keep in mind when optimizing your business listing is making the name, address and phone number consistent with what is on your website, and it should be exactly consistent. If your business listing says you're located on 200 East State St., your website should have the same address. Not 200 E. State St., for example.
It's also important to have a local number – not an 800 number, and adding photos can help with clickthrough rate.
If your business has multiple locations, you should have a listing for each one.
The last thing you'll need to take care of when optimizing your website's Google My Business page is choosing the right categories that represent your business to help Google understand what your business is. You're allowed to choose one primary category and up to six additional categories for your company's Google My Business page. However, Google specifically recommends that you choose as few categories as possible to describe your business.
Strong link signals for your website
The normal SEO signals matter when it comes to local SEO as well. The same tactics that work when optimizing your business for SEO purposes work when optimizing your site locally as well. The quantity of links pointing to your site, as well as the quality of links and anchor text optimization for websites is an important factor in getting your business to rank well locally.
One thing to keep in mind in terms of local seo, is the importance of local links, as well as anchor text with your business' address, city or state.
Another aspect you'll want to focus on when link building when keeping local seo in mind is getting local links.
Local Reviews
Look at it this way, a positive local review for your site is a positive vote for your website. Therefore, you're going to need to get as many local reviews as possible. The higher your local review score, the better you are going to rank in the local pack, leading to more traffic.
Reach out to clients and customers your team has good relationships and ask them to leave you a positive review. Another good option is to have a Reviews page on your site with client testimonials, which includes a link to the spot where users can posts Google reviews, as you can see in the accompanying photo.
While they don't play as big of a factor as Google reviews, it's important to have quality reviews on places like Facebook and Yelp as well.
Make sure your reviewers are following Google's review content and photo policies. While Google doesn't specifically prohibit businesses asking for reviews, Yelp, does.
While earning local reviews is important, there are also ways you shouldn't go about getting them. For example, if your site does not have a single review, but all of the sudden 10 of them pop up in a couple of days, it's going to look fishy and sneaky.
Also, do not pay a third party to post reviews for your site, or post your own fake reviews.
Moral of the story, Local SEO is important for businesses
In 2017, more and more users are completing Google local searches, and this coincides with the rise of searches on mobile devices. In fact, 50 percent of users who complete a search on a mobile device visit a store within 1 day, according to a Google study. 34 percent of users who search on a desktop or tablet do the exact same.
Google's study also says that 18 percent of local searches on a smartphone lead to a purchase within a day, compared to 7 percent of non-local searches.
Therefore, these stats straight from Google's mouth just illustrate the point that when optimizing and link building for your site, you absolutely have to keep in mind how Google local search works and driving local traffic for your business.